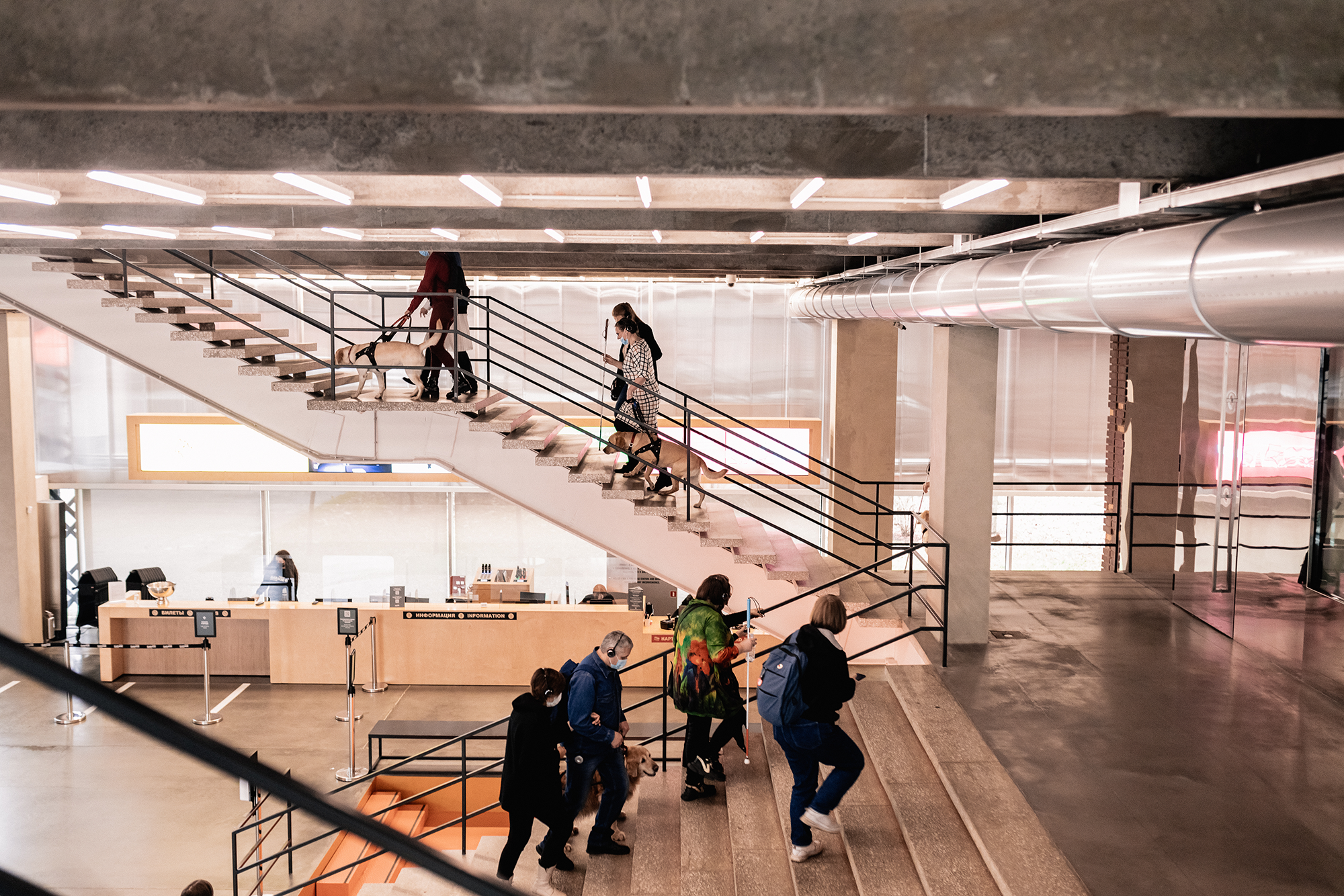 Accessibility
Parking
The closest free parking to Garage is located on Krymsky Val, next to the main entrance to Gorky Park.
Ramps
Garage Museum of Contemporary Art and Garage Education Center are wheelchair accessible.
Elevators
There are elevators in the Museum. If you need to use one, please ask a member of staff.
Accessible Toilets
Disabled accessible toilets are located on the 1st floor of the Museum and in Garage Education Center.
Seating
Folding chairs are available. Please ask a member of staff.
Guide Dogs
Guide dogs are welcome in the Museum. Drinking bowls are available at the information desk.
Wheelchairs
The Museum cloakroom has wheelchairs for visitors to use. To borrow a wheelchair, please ask the cloakroom staff.