Garage announces the winners of the 2021 GARAGE.txt program of support for researchers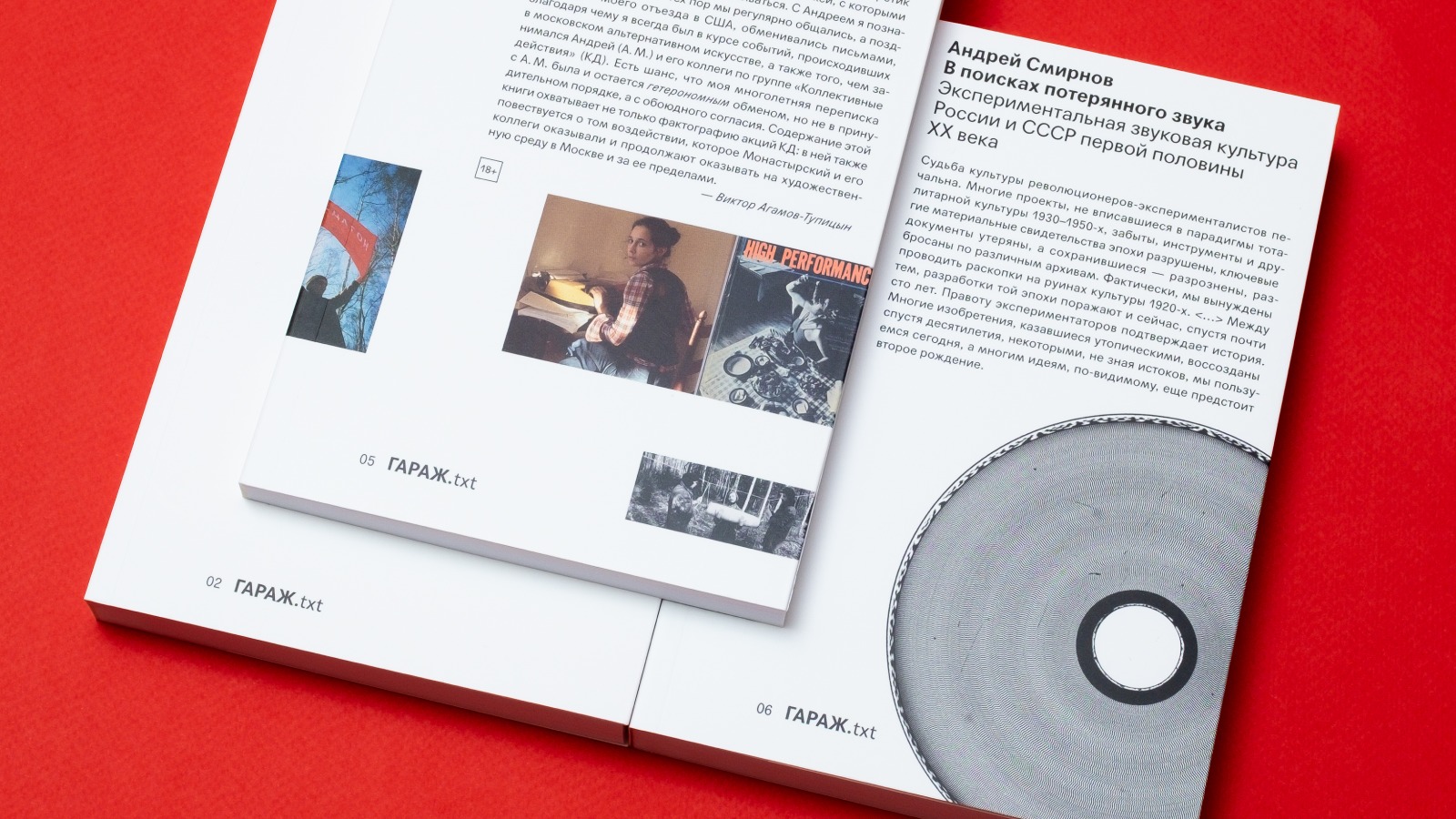 This year Garage received 60 applications from Russian and international authors whose research interests cover a wide range of subjects, including contemporary art theory, philosophy, curatorial studies, cinema, music, theater, the history of the everyday, and architectural history.
The winners of the 2021 GARAGE.txt program include researcher Viktor Vilisov with Queer Performance Today, journalist and researcher of contemporary dance Olga Gerdt with Starring the Body 1913–2021: Concepts, Images, and Ideas in Contemporary Dance and Contemporary Art, Andrey Efits with a study of public museum programs Viewer, Be Active: Educational Work in World Art Museums in the 1920s and 1930s, researcher and writer Maria Kostyukovich with Utopia Disassembled: The World of the Future in Soviet Sci-Fi Cinema, and curator of the Structure 8 design laboratory Alina Moiseeva with Balconies: Why Do They Look Like This Here?.
Launched in 2016, GARAGE.txt is a program aimed at supporting authors writing in Russian on contemporary art and culture. The winners will receive funding to complete their research projects and the opportunity to publish them as part of a special series within the Museum's publishing program. Previous GARAGE.txt publications include: Vladimir Salnikov's collection of articles compiled by Irina Gorlova, Picasso's Never Heard of Us; Yanina Prudenko's research project Cybernetics in Humanities and Arts in the USSR. Big Data Analysis and Computer Art; Katarina Lopatkina's The Bastards of Cultural Relations. Western Contemporary Art Exhibitions in the USSR from the 1920s to the 1950s; A Brief History of Street Art in Nizhny Novgorod by Alina Savitskaya and Artem Filatov; The Eternity Is Eternal Because It's Carefree. Andrei Monastyrsky and Collective Actions by Victor Agamov-Tupitsyn; Andrey Smirnov's In Search of Lost Sound. Experimental Sound Culture in Russia and the USSR in the First Half of the Twentieth Century; and А Medium for the Masses: Photomontage and the Optical Turn in Early Soviet Russia by Serguei Oushakine, Theatrum Mundi. A Fluid Lexicon, edited by Valery Zolotukhin and Yulia Liderman, and An Open-Ended Story. People in Contemporary Russian Art, edited by Andrey Kovalev.