Garage, with the support of Gazprombank, launches virtual guided tours of the Museum's exhibitions and the Hexagon.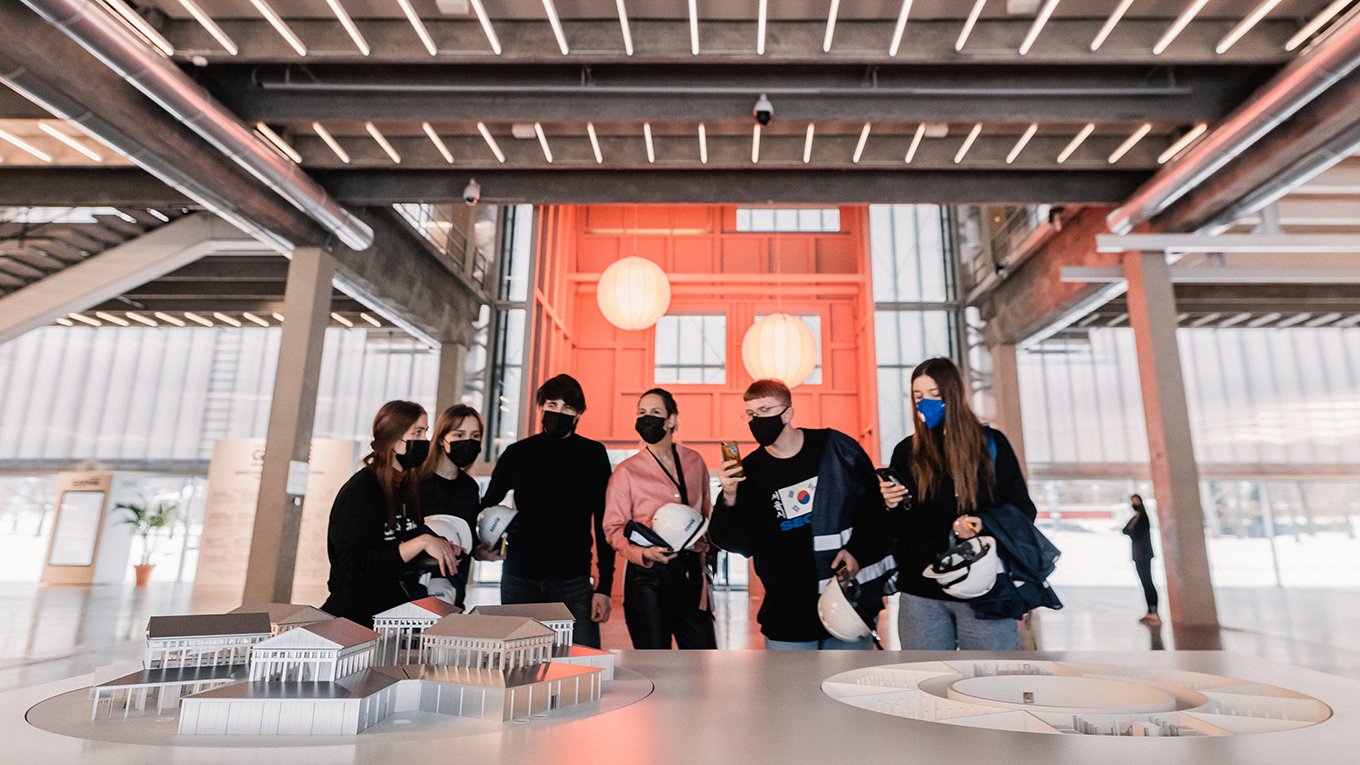 Photo: Anton Donikov
The Garage YouTube channel will broadcast tours of the exhibitions Mirror Without Memory, a retrospective of one of the most significant photographers of recent decades, Thomas Demand (link), and Spirit Labor. Duration, Difficulty, and Affect, which brings together works on the theme of time by over 30 artists from Southeast and Central Asia, the Caucasus, and Eastern and Western Europe.
Inspired by the exhibition Mirror Without Memory, the online workshop Making and Breaking was designed to explore the interaction of materials and the principles of architectural modeling. Participants—kids and parents—create a model using a box and subsequently destroy it.
The program also features an online architectural tour of the Hexagon pavilion, the Museum's future building, which was originally constructed in 1923.
The Museum's Instagram account will run a competition to win the latest titles from Garage publishing program and Garage gifts.