Garage Museum of Contemporary Art and UNIQLO announce partnership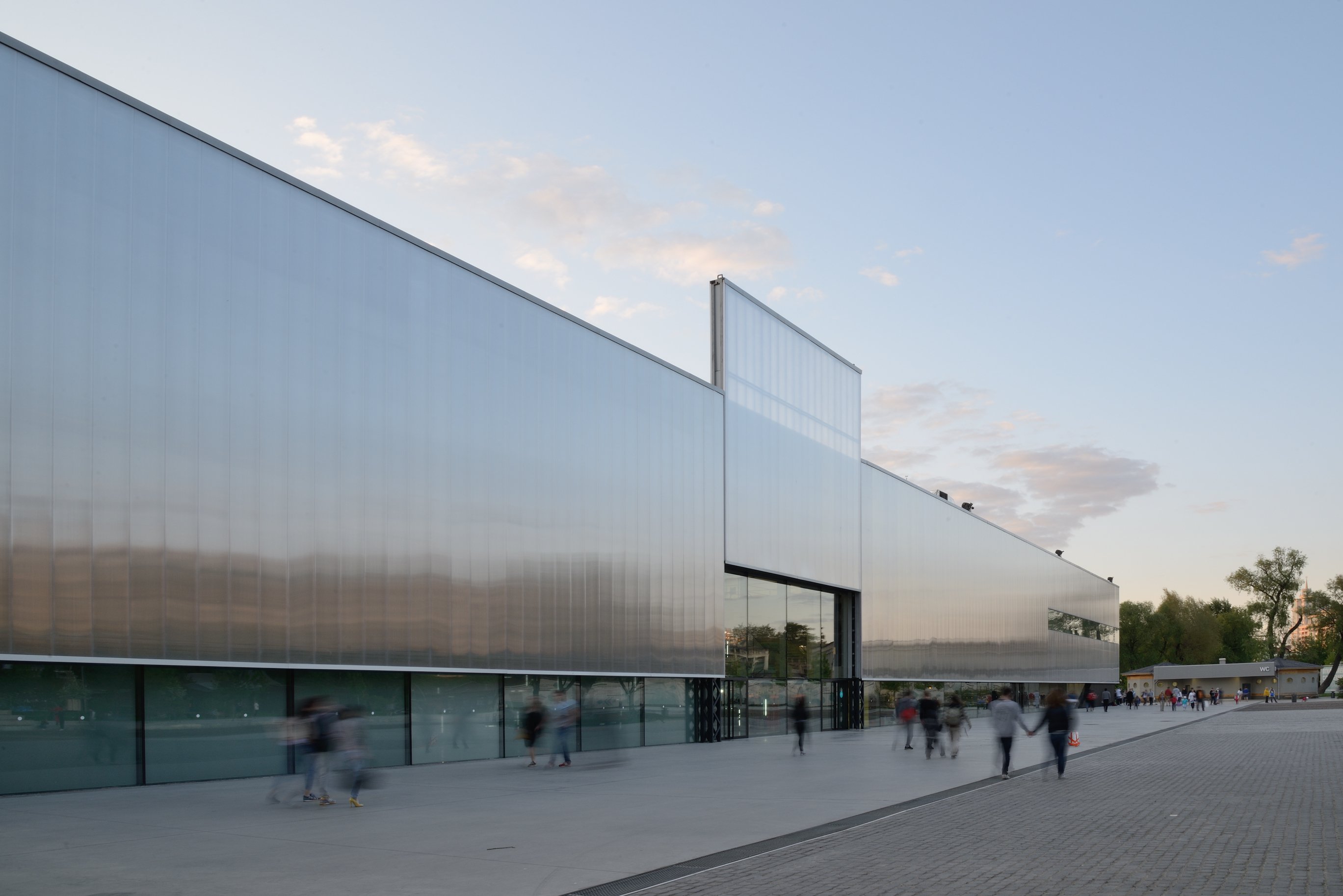 Garage Museum of Contemporary Art and UNIQLO today announced a long-term partnership based on a shared mission to improve the life of every Muscovite through easy, affordable and accessible art and fashion for all.
UNIQLO is a Japanese global casual apparel retailer that makes LifeWear - innovative, high-quality clothing that is universal in design and comfort and made for everyone, everywhere. Similarly, Garage Museum of Contemporary Art is a place where people, art and ideas combine to create history. The museum's daily activities aimed at promoting contemporary art and culture inspire millions to make new discoveries.
Under their strategic partnership, UNIQLO and Garage are planning a series of special events and activities. The cornerstone of these is "UNIQLO Free Friday Nights", which the museum will launch from this Friday, April 7. UNIQLO Free Friday Nights continues the UNIQLO tradition of providing free admission for all visitors every Friday evening at world-leading art institutions, such as MoMa in New York and the Tate in London. Commencing this Friday, all visitors to Garage will enjoy free admission to all exhibitions every Friday between 17:00 and 19:00 (ticket valid until the Museum closes), courtesy of UNIQLO.
Speaking on the announcement of the landmark partnership, Tomoyuki Ota, COO, UNIQLO Russia said, "UNIQLO is an active supporter of the arts around the world. We are delighted to collaborate with one of Russia's best museums based on our shared principles of clarity, beauty and a constant strive for perfection. Over the duration of our partnership, UNIQLO and the Garage Museum of Contemporary Art will create a beautiful story of how culture and fashion combine to be an integral part of life for all. Our clothes are created under LifeWear concept which means high quality, functional and reasonable price. And now we seek to enhance people's daily lives not only through clothing but also trough art making them both more affordable for everyone."
Echoing the sentiment, Anton Belov, Garage Director, said "We are delighted to begin our partnership with UNIQLO. For the Museum, this is an important step toward even greater openness and accessibility of contemporary art for a wide audience."
UNIQLO and Garage have a number of plans scheduled over the forthcoming year, including joint workshops, master classes, and educational lectures on contemporary art and fashion. Visitors to Garage Café can collect a complimentary UNIQLO LifeWear book to learn more about UNIQLO, its world-renowned LifeWear philosophy, as well as the global brand's current collections and apparel innovations and technologies.
---
* UNIQLO FREE FRIDAY NIGHTS program will be held every Friday from 5:00 to 7:00 pm. To take part, get your free ticket at the Museum information desk. One ticket per person only. The ticket is valid the same day only till 10:00 pm.