The first part of Afrah Shafiq's video game Nobody Knows For Certain has been presented at Dhaka Art Summit 2023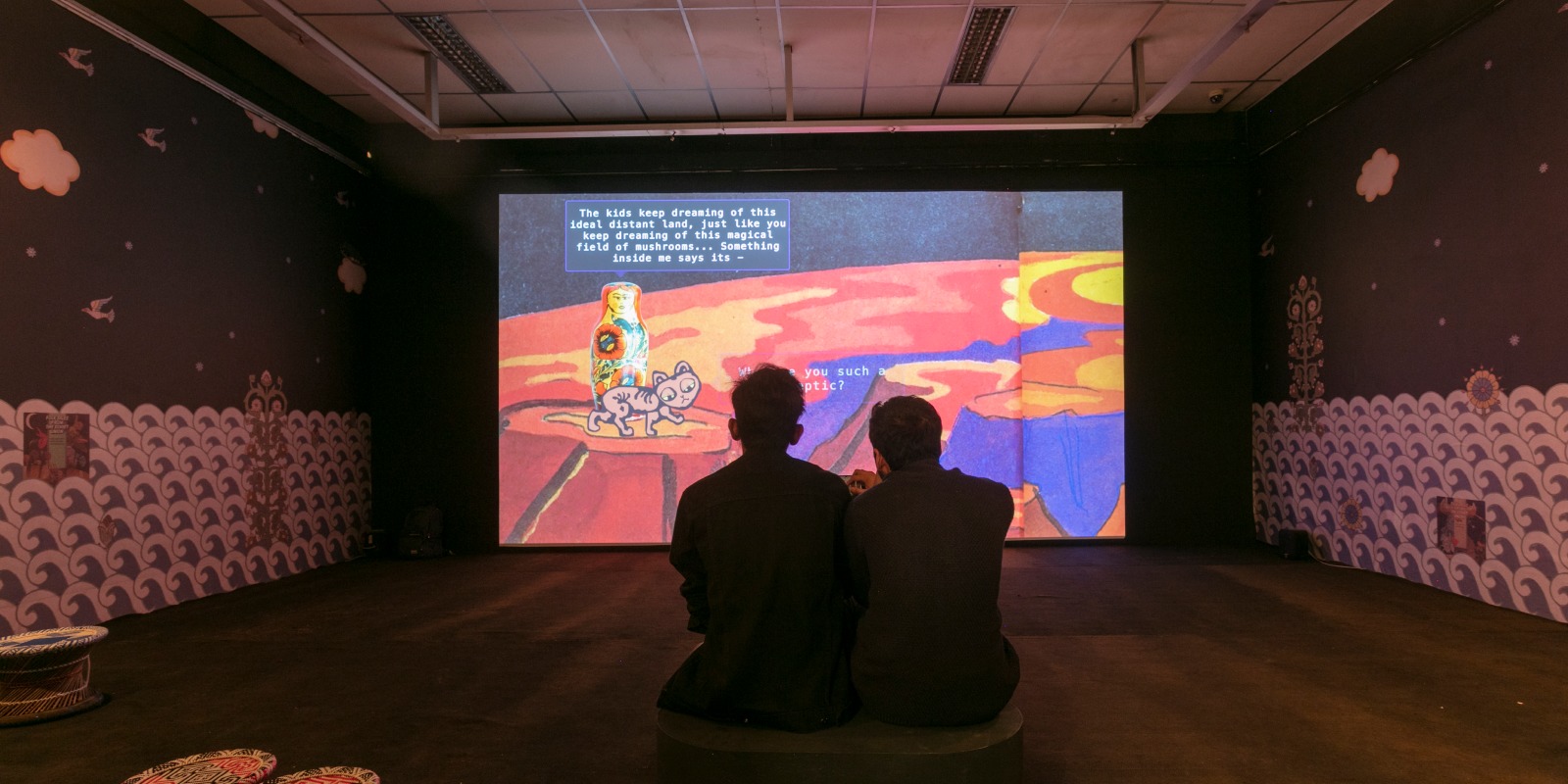 Photo: Farhad Rahman
The first part of Afrah Shafiq's video game Nobody Knows For Certain has been presented at Dhaka Art Summit 2023
Artist Afrah Shafiq presented the first part of her video game Nobody Knows For Certain, developed with the support of Garage Field Research, at Dhaka Art Summit 2023.
The sixth Dhaka Art Summit, a major international research and exhibition event focused on the art and architecture of South Asia, took place in Bangladesh, bringing together over 140 local and international artists and architects and attracting more than half a million visitors. Afrah Shafiq showed her work in the section featuring folklore, myths, and oral folk culture.
In the video game Nobody Knows For Certain, which was the result of a three-year research project, the artist has created a unique space filled with fairytale characters, narrative motifs, and worlds. Shafiq supplements characters taken from books with those of her own invention, such as the cat with no tail and the empty matryoshka. By employing the emancipatory potential of free narrative, she critically re-examines the morphology of the fairy tale and introduces new philosophical and political dimensions to the game, inviting viewers both to play and to do their own research.
The Russian presentation of the first part of the game will take place on the Garage Digital platform and in the computer class within the Museum in spring 2023.