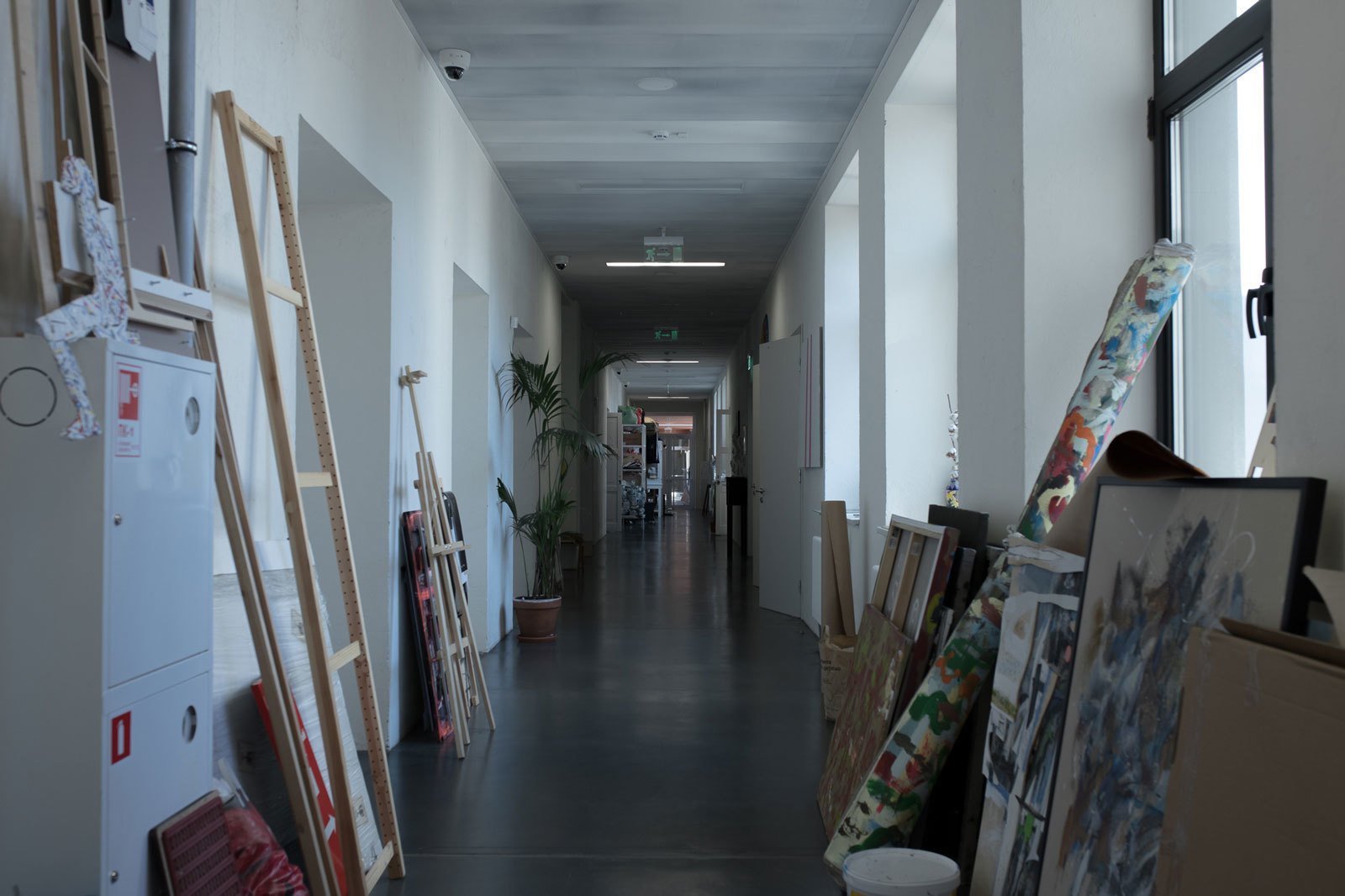 Garage Studios and Artist Residencies begins its third season with curator Ivan Isaev in charge.
The goal of the program is to create a comfortable environment for Russian and international artists and cultural workers to develop, communicate, and exchange skills, knowledge, and contacts. The program also helps artists from Russia's regions to integrate into the Moscow art scene and get involved in international cooperation and the global circulation of ideas, building on the existing program of grants for contemporary artists (from 2012) and Garage Triennial of Russian Contemporary Art (from 2017).
In 2019, the program was run by Garage curators Snejana Krasteva (February–July) and Valentin Diaconov (August–January 2020). In 2020, the Studios will have their own curator: Ivan Isaev, Initiator of the blind_spot platform (Moscow/ Basel) and co-founder of Triangle curators' studio (Moscow).
Isaev's approach prioritizes the working process over results and focuses on the creation of a vibrant intellectual environment. "The studios should be hospitable and open to everyone who visits, bringing together a variety of artistic practices and lived experiences and the polyphony of artistic, intellectual, and political views and preferences," he says.
The third season's residents are: Lekha Garikovich, Zina Isupova, Anastasia Kaineanung, Sasha Moroz, ::vtol::, Albina Mokhryakova, Alexander Obrazumov, Dmitry Pakhomov aka Mitya Pax, Karina Sadreeva-Nurieva, and Rina Volnykh.
Shamil Akhmed, Petr Bystrov, Anton Kushaev, Maria Obukhova, and Anton Vinogradov, who started working in the studios, last year will continue alongside the new residents.
The artists at Garage Artist Residencies this spring are Irina Butkovskaya, Kristina Gorlanova, Anastasia Vepreva, and Mitya Zabelin.
The Studios are closed during self-isolation, but the Museum continues to support the artists, including helping with the production of works for the 2nd Garage Triennial of Russian Contemporary Art. Residents are also contributing to the Garage. Self-Isolation project.
---
Studios team
Curator: Ivan Isaev
Manager: Irina Sopina
Photo: Daria Khadzhieva