Garage announces the finalists of the competition to develop an architectural concept for the 2020 Garage Screen summer cinema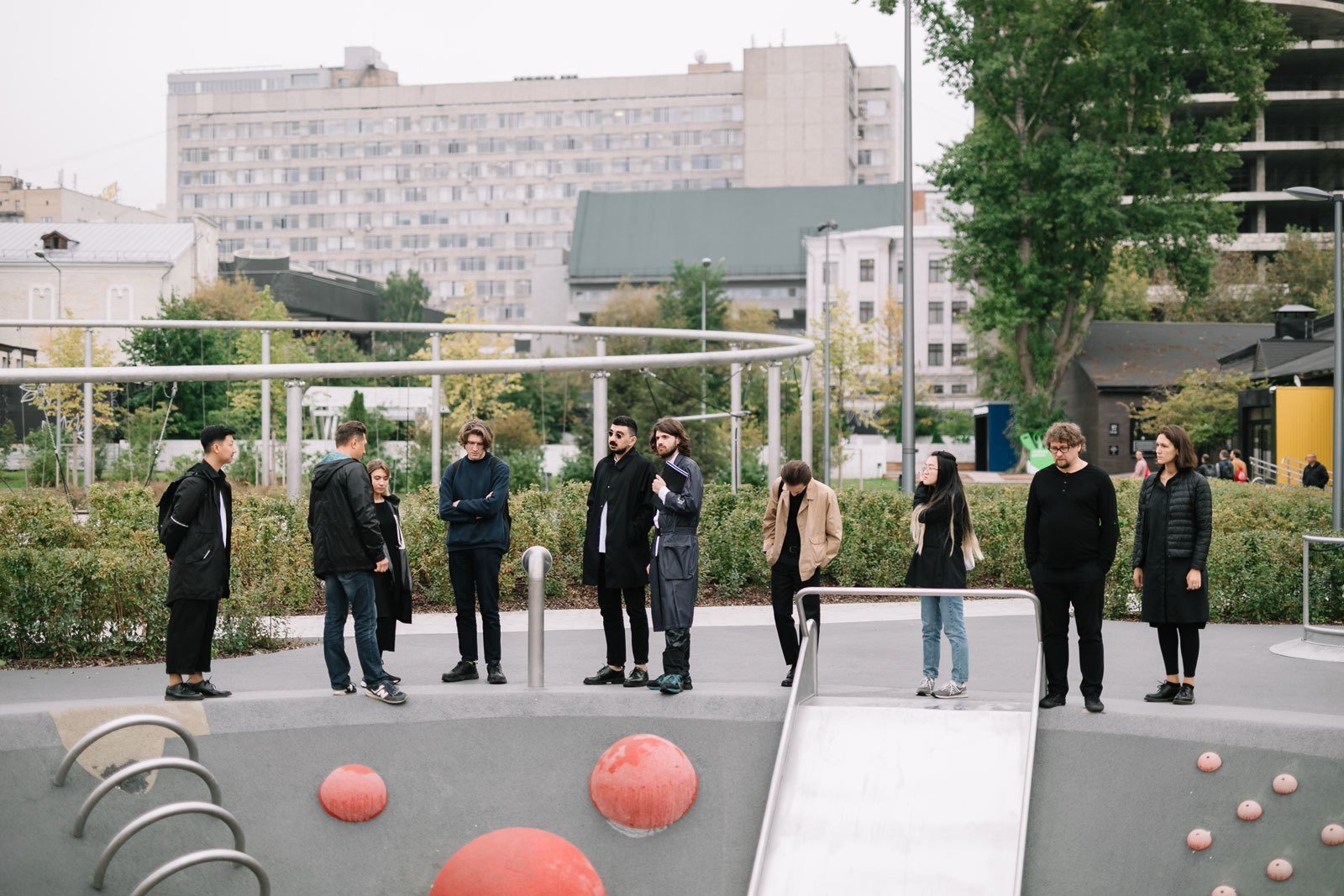 Garage announces the finalists of the competition to develop an architectural concept for the 2020 Garage Screen summer cinema.
Garage has announced the finalists of the competition to develop an architectural concept for the 2020 Garage Screen summer cinema, initiated by the Museum and organized by Strelka KB. In November shortlisted candidates will present their projects and the jury will select the designer of the new Garage Screen summer cinema.
In 2019, the organizers expanded the competition's geography by inviting architects from Russia, Armenia, Belarus, Kazakhstan, and Kyrgyzstan. They received 136 applications, including six from Belarus and three from Armenia.
Six finalist have been selected:
AB CHVOYA, St. Petersburg. An architectural design studio founded in 2009 by three friends and fellow graduates of Repin St. Petersburg State Academy of Painting, Sculpture, and Architecture. The studio's portfolio includes the design and construction of temporary public buildings.
ARKHATAKA, St. Petersburg. An architectural and art studio founded in 2015. ARKHATAKA has contributed to the design and implementation of major art projects and installations, as well as architectural constructions of various scales.
FIGURA-A, Moscow. Established in 2015–2016, this project sees architecture as an integral part of a bigger cultural phenomenon. The architects have designed numerous projects, most of which are conceptual paper architecture created for architectural competitions or as part of study and teaching sessions.
SKNYPL, Moscow. Founded in 2018, SKNYPL explores architecture, interior and furniture design, and cinematography, discovering points on intersection and interconnection. The bureau is currently working on four projects: an apartment interior, a country house, reconstruction of the main building of the FLACON design center, and the upgrading of the grounds of the Russian Academy of Theater Arts (GITIS).
SNKH STUDIO, Yerevan. Members of this architectural studio, which was established in 2015, place context above concept and concept above design. SNKH has vast experience in the design of temporary pavilions and exhibition spaces. The studio is currently running three projects: construction of a kindergarten, a fast food café, and an ornithological pavilion.
THIRD WAVE ARCHITECTS, Minsk. This young collective of architects was founded in 2018 and is headed by Aleksander Zhmakin. Over its short history, THIRD WAVE ARCHITECTS has developed a number of projects that vary in scale, from objects to large public buildings.
The jury included Anton Belov, Director of Garage; Varvara Melnikova, Director of the Strelka Institute for Media, Architecture and Design and Partner at Strelka KB; Evgeny Gusyatinsky, Film Program Curator at Garage; Dmitry Konyakhin, Director of the Technical Equipment and Construction Department at Garage; and guest experts, including Aleksander Us, co-founder and Creative Director at Sila Sveta multimedia studio; Aleksander Ryabsky, co-founder of FAS(t) architectural studio; and Olga Treivas, architect and Partner at FORM bureau.
Garage arranged for this year's finalists to meet Museum staff and the winners of the inaugural competition, the architectural bureau SYNDICATE.
The Garage Screen film program introduces the viewers to notable examples of Russian and foreign feature, documentary, and experimental film. Last season, the Museum organized over a hundred summer screenings visited by 18,000 people. Screenings were also held outside of Moscow, in several across Russia, Azerbaijan, Kazakhstan, and Uzbekistan.
Strelka KB is a consulting company that has managed twenty-five Russian and international competitions, in which 2,500 professionals from fifty countries in the fields of architecture, urban planning, and landscape design have participated. Most of the projects have been implemented or are underway. One of the competitions led to the creation of Zaryadye Park, which was included in Time magazine's list of the world's greatest places. By participating in competitions, up-and-coming professionals have the opportunity to implement large-scale projects: in 2015, Plan_B, an architectural studio from Yaroslavl, co-authored the reconstruction design of Tverskaya Street, and the best idea for the Nike Box MSK pavilion that opened in Gorky Park in 2018 was proposed by KOSMOS architecture studio (Moscow / New York / Switzerland).