Garage Museum of Contemporary Art presents: summer film program at the new Garage Screen cinema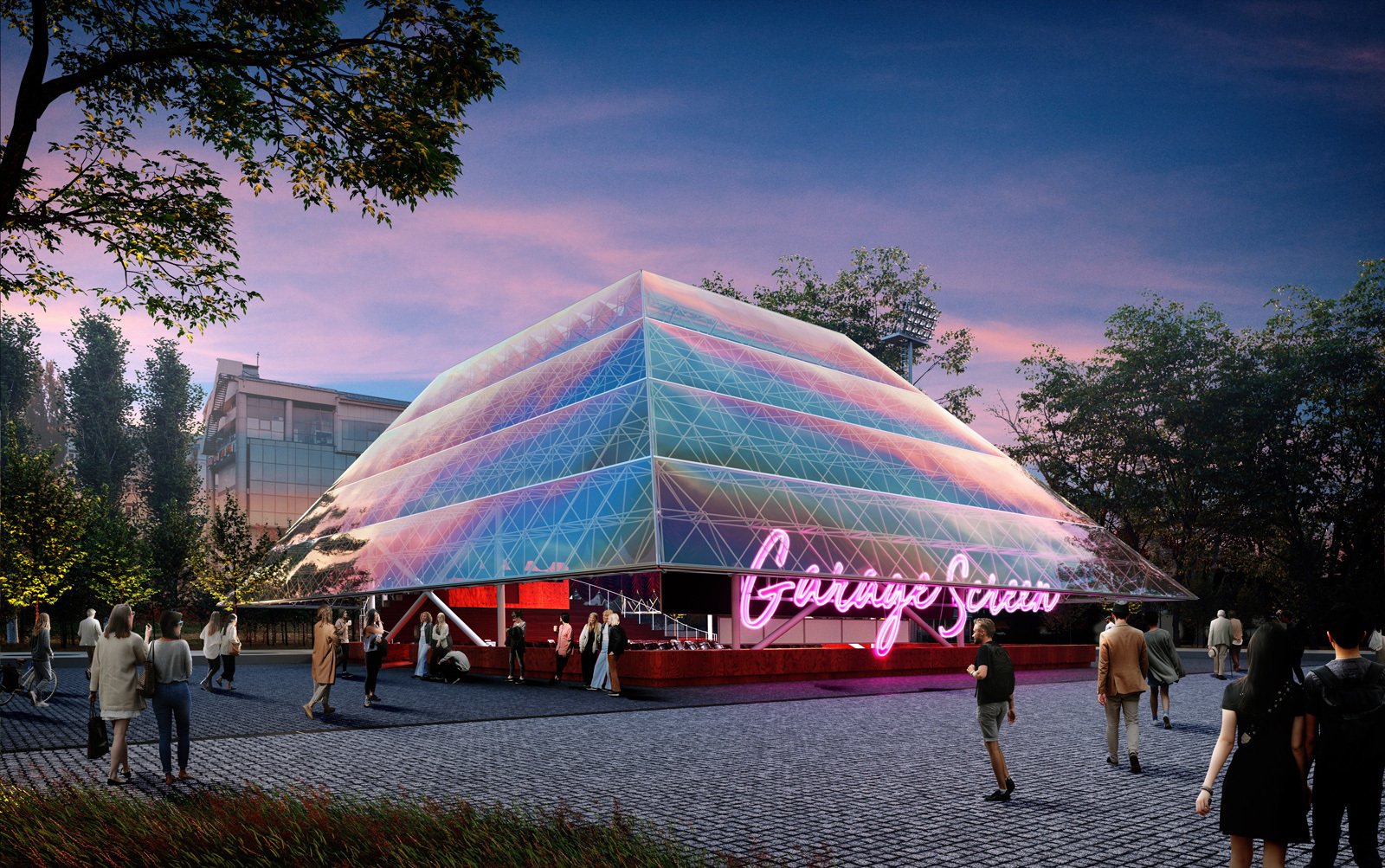 At the end of May, Garage will reopen its summer cinema in a new Garage Screen pavilion and resume the film program that introduces the public to a selection of recent festival hits and film classics ranging from genre cinema to avant-garde and experimental pictures. For the second year running, Garage Screen summer season is presented in partnership with Farfetch—an online platform that supports cultural initiatives across the world. In 2018, Garage and Farfetch organized over 118 film screenings seen by over 16,000 visitors.
The Museum's patrons, partners, and members will be the first to see the new pavilion in Garage Square on May 29 at the Russian premiere of Simona Kostova's Thirty, one of the biggest debuts of 2019. Screened at festivals in Rotterdam and Berlin, the film is shot in real time and immerses the viewer in the life of today's thirty-year-olds. The only public screening of the film in Russia will take place on May 31.
In summer, Garage Screen will be showing a selection of special programs and retrospectives, including collaborations with Russia's key contemporary film festivals such as Beat, MIEFF and Kinotavr. A special program on subcultures and their cultural significance developed together with Farfetch and The Blueprint—an independent online source on fashion, beauty and culture—will run throughout the season.
June premieres include the documentary Searching Eva (2019) by Pia Hellenthal that has been presented in the Panorama section of the Berlinale and Philippe Lesage's Genesis, which premiered at the 71st Locarno Festival—both exploring the fragile and elusive identities constructed by contemporary teenagers.
Opening on June 28, Garage's major exhibition project The Coming World will also be accompanied by a program of screenings including Ulrich Köhler's post-apocalyptic story of the last man on Earth In My Room (2018) and Wild (2016) by Nicolette Krebitz—a romantic horror loosely based on the story of the Little Red Riding Hood.
These and other films will be screened at the new summer cinema pavilion designed by Moscow architecture firm SYNDICATE through a national competition. Visually elevated above the ground, the minimal and light structure created by SYNDICATE references the architecture of Vremena Goda—the former Soviet restaurant that was reconstructed to become Garage Museum of Contemporary Art—and is cleverly inscribed into its surroundings. During the day the mirrored cinema pavilion dissolves into the landscape, while lit up at night it becomes one of the park's main points of attraction.
This year, Garage Screen summer season will finish in September. The program is curated by critic, Rotterdam Festival programmer, and Iskusstvo kino editor Evgeny Gusyatinskiy.
---
All films will be screened in their original language with Russian subtitles.
Tickets can be purchased at the Garage information desk or online on the Museum's website
Garage members get 50% off all screenings
Screenings are accessible to deaf and hard of hearing visitors; the cinema has a wheelchair ramp