Garage Studios and Artist Residencies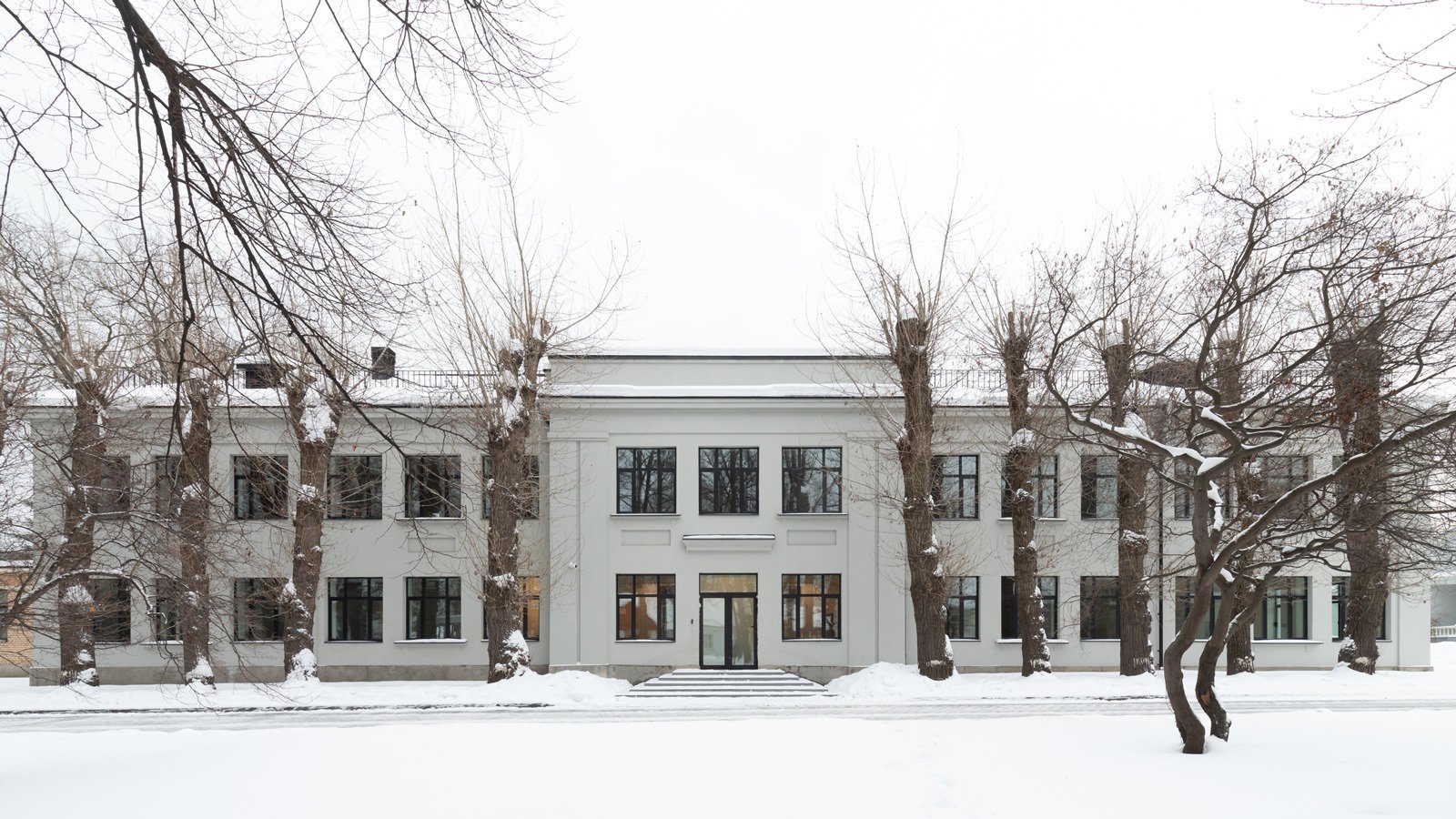 Garage Museum of Contemporary Art is expanding its support for Russian contemporary art. In February 2019, Garage Studios and Artist Residencies opens in a specially redesigned building in VDNKh, the first such initiative by a museum in Russia.
The aim of the program is to create opportunities for Russian and international artists and curators to develop, communicate, and share skills, knowledge, and networks. It will help regional artists to integrate into the art scene in Moscow, forge international collaborations, and foster public interaction and engagement with artists as they work. Garage Studios is part of the museum's wider program of support for Russian artists, which also includes grants for contemporary artists (since 2012) and Garage Triennial of Russian Contemporary Art (since 2017).
Garage Studios and Artist Residencies comprises 18 separate working spaces, a shared workshop, and a painting studio, all located in a postconstructivist pavilion at VDNKh, which was built in 1939. It was originally designed as a model school building for 280 students and was later adapted to operate as a polyclinic. In 2017, the building was transferred to Garage. Architects FORM remodeled the space as studios, while retaining the historical features of the building. This is the principle Garage employs in all of its reconstruction projects. The building's new function is an ideal continuation of its original purpose as a space designed for learning in comfort.
Anton Belov, Director of Garage Museum of Contemporary Art, commented: "The team at Garage has dreamt of having its own artists' studios since the opening of the Museum. We are delighted that Garage Studios has launched at VDNKh, which is the largest exhibition center in Moscow and has a rich history. For us it is important that the Studios are not only a place for bringing ideas to life but also for discussing new projects. Garage Studios is a working space, a place for dialogue and the exchange of ideas, a source of artistic knowledge, and a welcoming home to which we hope artists from across the country will keep returning."
Fourteen studios are offered as work spaces for Moscow-based artists for six months, while the remaining four are reserved for artist residencies, where artists from Russia's regions can work for up to three months. From 2020, the program will be extended to include artists from abroad and Russian and international curators. The call for applications will be announced separately.
The first group of artists to work at Garage Studios was selected by the Museum's curatorial committee.
---
Garage Studios Residents, January–July, 2019
Chingiz Aidarov, Nastya Kuzmina, Dasha Kuznetsova, Vlad Mikhel, Roman Mokrov, Ekaterina Muromtseva, Mayana Nasybullova, Anastasia Potemkina Haim Sokol, Albert Soldatov, Zina Yusupova, Anton Zabrodin, Ganna Zubkova
---
Garage Artist Residencies, January–April, 2019
January to April: Gorod Ustinov Micro-art-group (Izhevsk), Olga Zhitlina (St. Petersburg), Sasha Saltanova (Yekaterinburg), Anna and Vitaly Cherepanov (Nizhny Tagil).
Garage Studios Team
Curator: Snejana Krasteva
Manager: Irina Sopina
Curatorial Committee: Valentin Diaconov, Viktoria Dushkina, Evgeny Gusyatinsky, Katya Inozemtseva, Snejana Krasteva, Ekaterina Lazareva, Andrey Misiano, Anastasia Mityushina, Sasha Obukhova, Iaroslav Volovod