Garage publications will be available at the Red Square Book Festival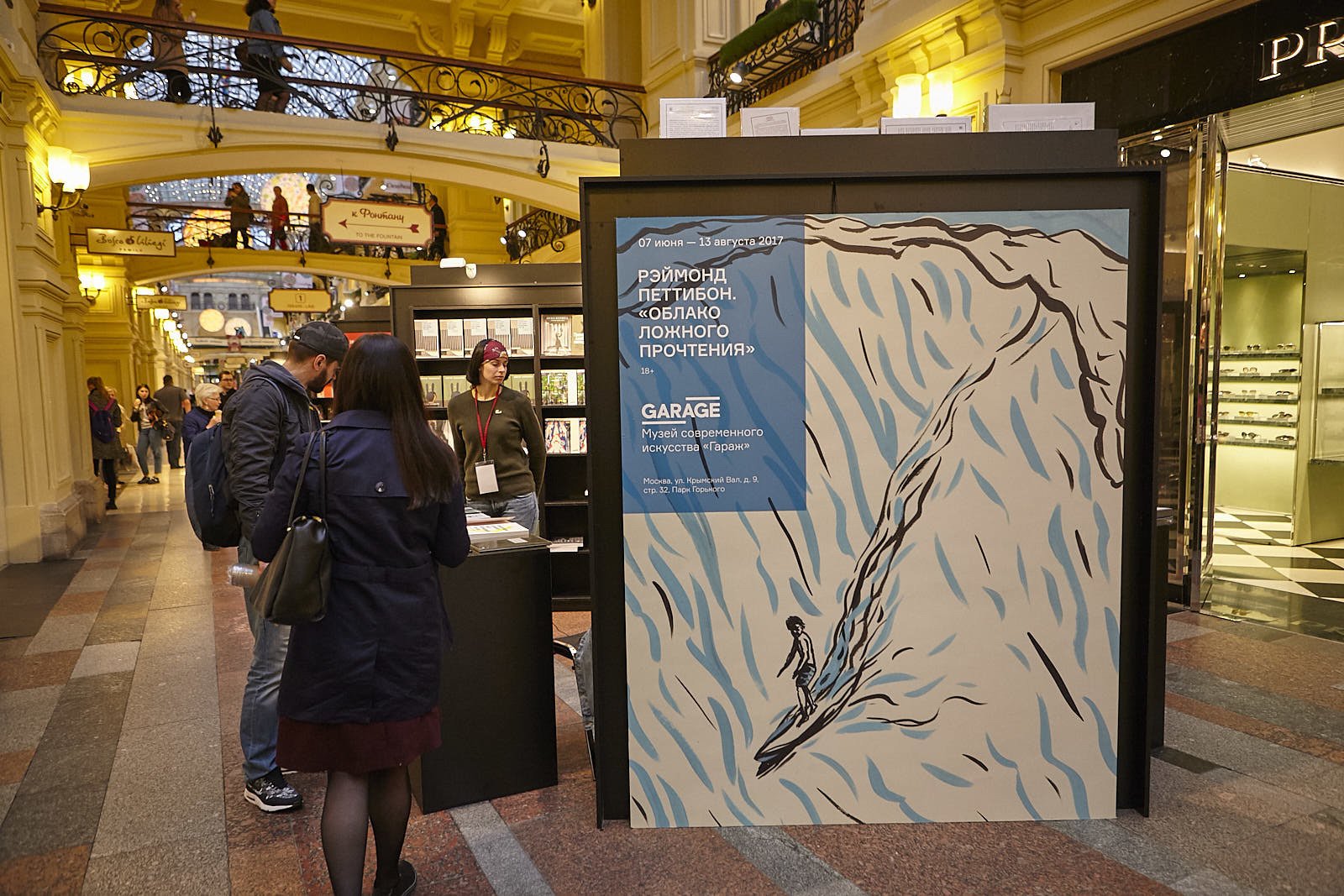 In the run-up to its 10th birthday, Garage will present the new releases and the bestsellers from its publishing program in the special Museum Line at the 4th Red Square Book Festival.
For its second Red Square Festival, Garage has prepared around thirty Russian- and English-language publications, including exhibition catalogues, albums, and new releases in its publishing program.
The main release of the year is the Russian translation of the cult work Terpsichore in Sneakers by Sally Banes. The second book published in the GARAGE DANCE series, it is devoted to post-modern dance and looks at ten influential choreographers and dancers representing the movement, including Trisha Brown, Yvonne Rainer, Steve Paxton, Meredith Monk, and the Grand Union dance group. Banes describes their key works, analyzes their styles, ideas, and techniques, and explains why each of them created a stir in the dance world.
Publications of artists' prose presented at the festival will include Pavel Pepperstein's The Age of Theme Parks. The collection of thirty-six short stories by the pioneer of psychedelic realism invites the reader on a journey through a phantasmagorical world of entertainment. Each story is illustrated with reproductions of Pepperstein's paintings and his miniature drawings made specially for the edition.
For the duration of the festival (from May 31 to June 3) the catalogue for Takashi Murakami's exhibition Under the Radiation Falls will be available at a special price in the Museum Line at GUM Department Store. The solo exhibition of the Japanese artist took place at Garage from September 26, 2017, to February 4, 2018, and was visited by over 300,000 people. The book contains over 400 color illustrations: photographs of all works in the exhibition, including those by Murakami and paintings by old Japanese masters from the collection of The Pushkin Museum, manga and anime sketches from private collections, and photographs provided by Getty Images and the Hiroshima Peace Memorial Museum.
The selection of English-language publications will feature Critical Mass: Moscow Art Magazine 1993–2017—a collection of the best articles published by the influential art journal over the past twenty-five years.