Garage Museum of Contemporary Art announces an open call for A (Mis)reader's Guide to Listening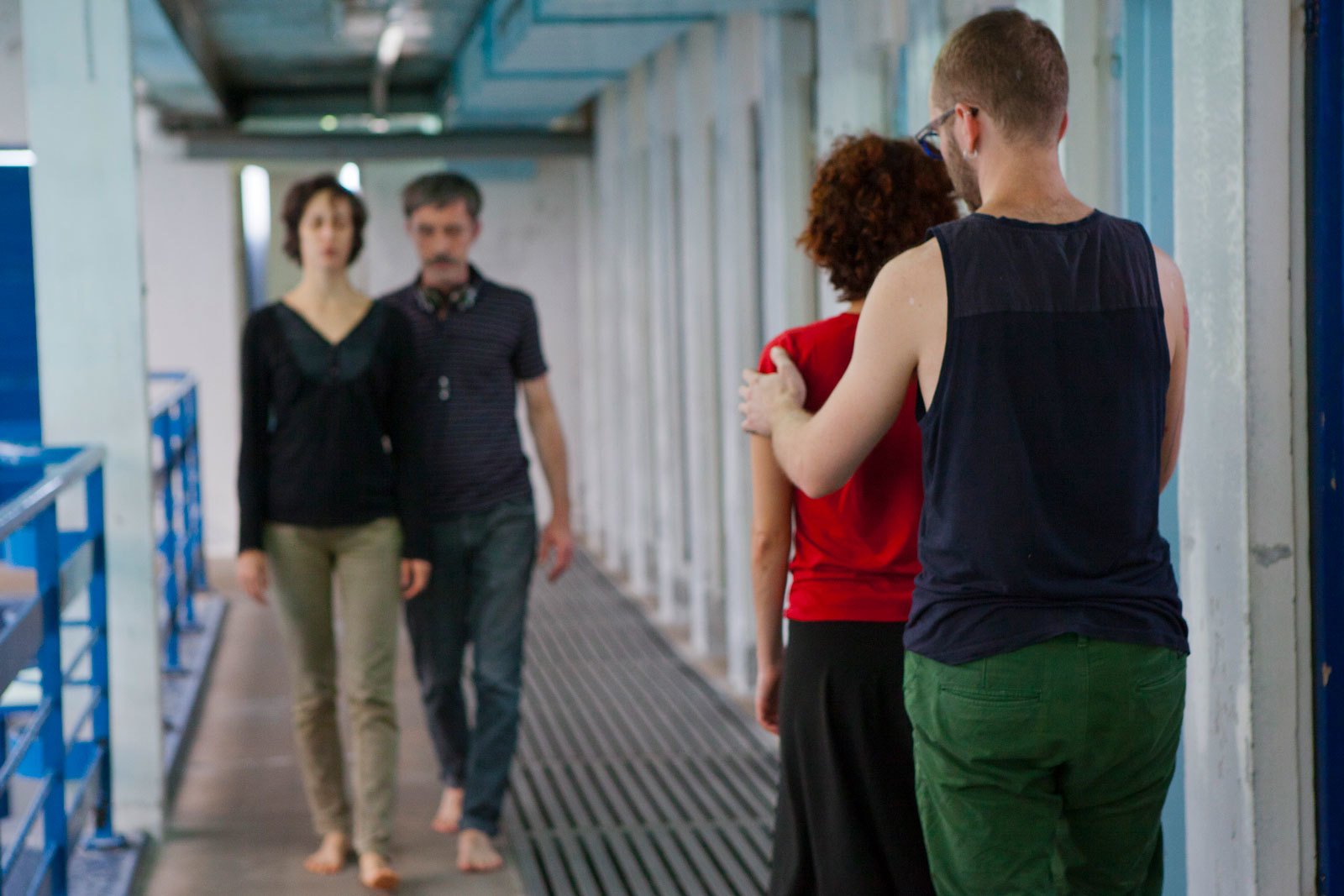 A (Mis)reader's Guide to Listening is a performative work that operates as the mediation of the exhibition Infinite Ear, which takes place at Garage Museum of Contemporary Art June 8–September 2, 2018.
Performers, musicians, therapists, dancers, sign language interpreters, and specialists in various fields of sound culture and communication are invited to participate in the project. The deadline for applications is March 15, 2018.
Infinite Ear is an exhibition of hearing situations arising out of an ongoing series of international workshops and dialogues with deaf and hard of hearing individuals. It presents a unique sonic space where the public is invited to hear, feel, understand, dream, and play sound in a way they have never encountered before. In this project, sound ceases to be an exclusively physical notion that can be measured by an audiogram and becomes an artistic value with limitless interpretations.
The exhibition Infinite Ear changes its methods of working with the local context and the community based on its location. For the exhibition in Moscow, a performative mediation titled A (Mis)reader's Guide to Listening has been developed as a fluid combination of artistic, therapeutic, musical, conceptual, and poetic practices. It aims to stimulate participants and visitors to expand their own perception of sound and to catalyze a multitude of possible interpretations both within and beyond the exhibition space.
Co-conceived by artists Lendl Barcelos, Valentina Desideri, and Myriam Lefkowitz with guest performers based in Russia, the work navigates novel ways of listening and engages with sonic cultures, with a focus on working with deaf and hard of hearing people as experts. The artists will transmit to the performers a set of practices and tools for (mis)reading and listening that they have gathered. They will work with the performers, in dialogue with their individual practice, in order for them to develop their own interpretations, their own ways of (mis)reading and guiding visitors through the exhibition.
Fifteen performers will be trained during a 12-day workshop at the end of May and the beginning of June 2018. More information will be available during the information session on February 14 and 15.
Application
Who can apply
The artists are looking for performers, sonic practitioners, healers, artists, dancers, thinkers, and readers of all kinds who are willing to develop specific practices and ways of reading, listening, and sense-making at large and expand the perception of sound and how it is produced through their engagement with the artworks and ideas present in the exhibition Infinite Ear.
The call is open to everyone, but knowledge of sign language is a plus as the project is particularly directed toward the deaf and hard of hearing community. Being comfortable with touch, bodywork, and direct communication with visitors is also important.
The workshops will be conducted in English with translation into Russian Sign Language. A basic command of English is a plus, but overall communication relies on body language, senses, and intuition, and does not always require verbal interaction.
One important requirement is participants' willingness to commit to the project and to collaborate with other team members to ensure the performative mediation runs consistently throughout the duration of the exhibition. Fifteen people will be selected. Work on the project is organized in shifts and is paid. More details will be given during the information session.
---
How to apply
To apply, please fill in the form no later than 12:00 on March 15, 2018. Please be aware that Garage will not cover travel or other costs connected with participation in the information session, workshop, and work on the project.
---
Selection procedure
Candidates will be invited for an informal interview with the artists via Skype or email in the period March 15–April 1, 2018. Selection is not based on professional or artistic merit but on the mutual interest, rapport, and affinity between the artists and the participants. The results will be announced by April 15.