GARAGE cardholders get even more privileges this summer!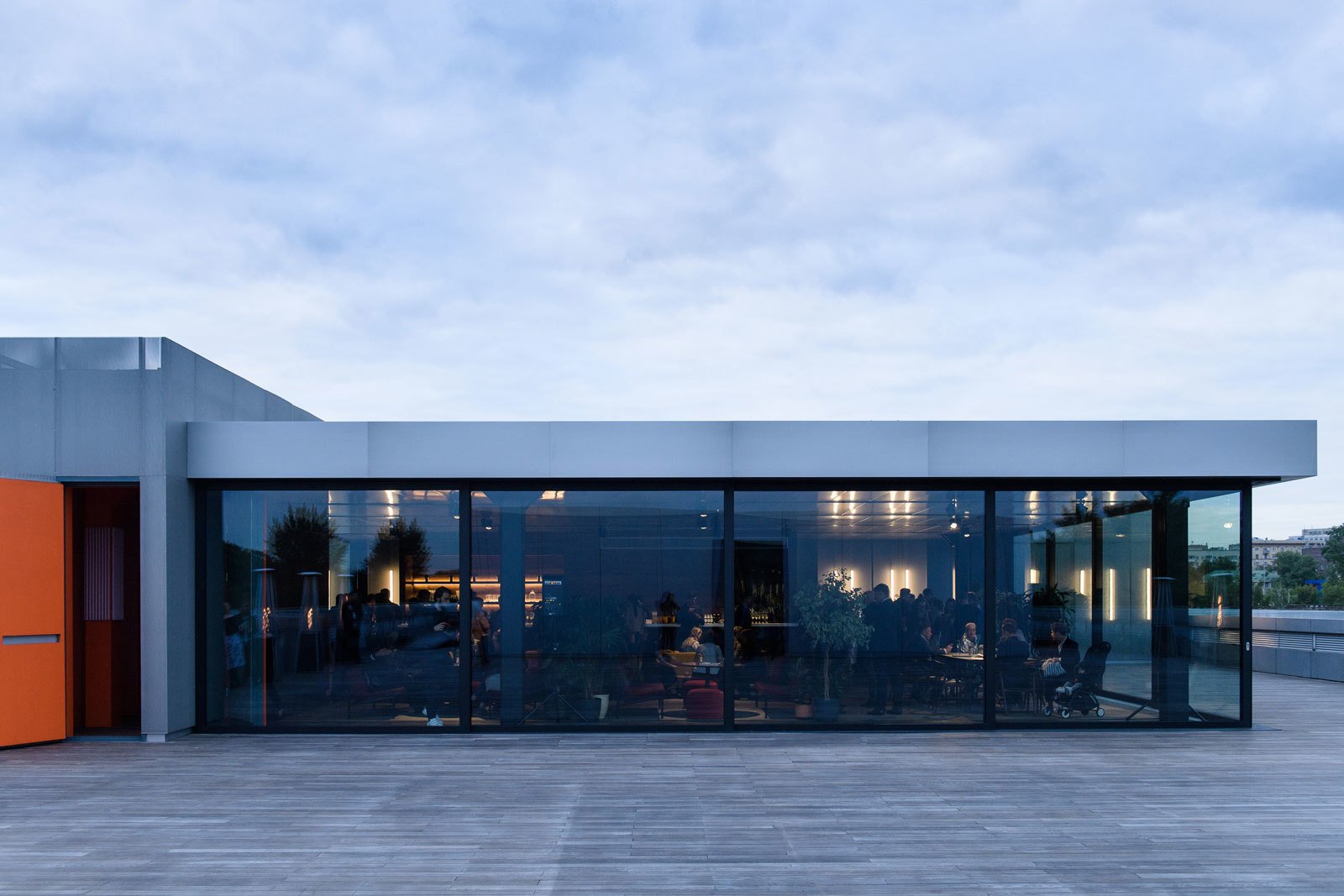 Garage loyalty program offers new opportunities in the world of contemporary art.
This summer Garage has prepared new options for GARAGE cardholders. Starting from June 11 on Sundays, all GARAGE cardholders can enjoy a wonderful view and drinks in the pavilion at Garage Rooftop designed by Garage Rooftop designed by OMA.
The structure of the pavilion has a flavor of the Glass house by Philip Johnson and the buildings of Mies van der Rohe. Rooftop space will be available for GARAGE cardholders from 11 am to 10 pm so visitors will be able to choose the most convenient time to enjoy the views of Gorky Park, Garage Square, and the Moscow river, and try season's specials from the Garage Café. All GARAGE cardholders will be able to visit the pavilion with one of their friends, and members of the Collector circle can bring two guests.
Usually closed to the public, the Museum's roof became one of the most popular places in Moscow last year when it became an open-air cinema, which showcased the best local and foreign films about art. This year Garage Screen summer cinema opened at Garage Square in front of the Museum, and all GARAGE cardholders have 50% discount on tickets. Till September 10, Garage Screen offers the best choice of premieres, retrospectives, experimental films and classic films, as well as public talks and presentations.
For those who love music, there is a special offer for visiting events at Mosaic Music. GARAGE cardholders can see Flying Lotus (19 June) and London Grammar (19 July), for the reduced price of 3000 rubles each.
And last but not least, you can now purchase your GARAGE card online!