Registration now open for the Reflexive museum conference: responsive space for publics, ideas, and art
We are delighted to announce that booking is now open for this major international conference on museum practice. The conference aims to tackle the key questions about the museum as a repository of experience. Come and learn what it means to build an institution that will response to the current public debate, a cultural space that will act as a laboratory for art production and creative thinking.
Admission is free, spaces are limited. For participation in the conference, please complete the application form and e-mail it to m.sarycheva@garagemca.org till March 4, 2014
For further information please call + 7 (495) 645-05-20.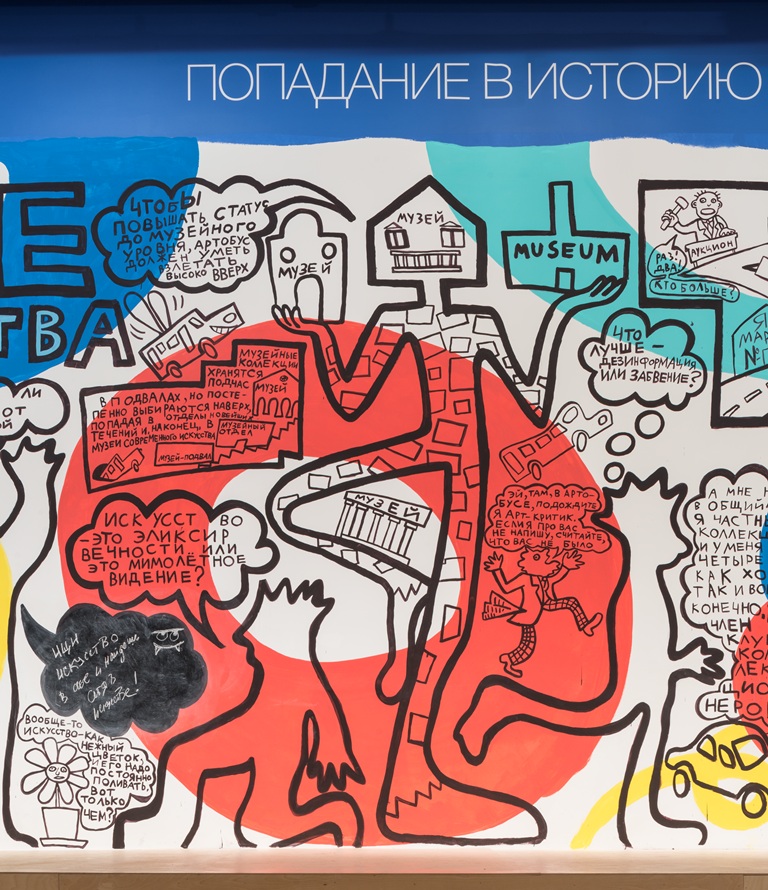 Image:
Georgy Litichevsky
Going Down in History
2013
Mural, acrylic
Courtesy of the author and Garage Center for Contemporary Culture