New Chief Curator for Garage
Garage Center for Contemporary Culture is delighted to announce that Kate Fowle, Executive Director of Independent Curators International (ICI), New York, has been appointed as its new Chief Curator. The post – which reflects Garage's continuing commitment to bringing international modern and contemporary culture to Russia – is an important addition to its expanding curatorial department. She will join International Program Adviser Hans Ulrich Obrist as part of Garage's programming team.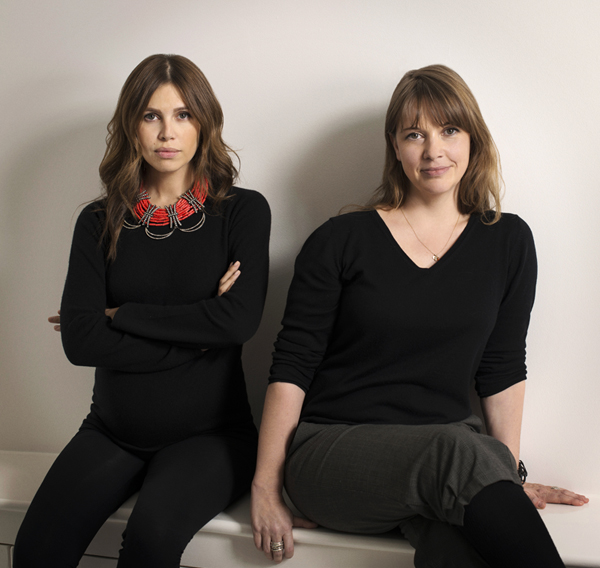 Daria Zhukova and Kate Fowle
Photo: Hugo Glendinning
© Garage Center for Contemporary Culture

Based between New York and Moscow, Kate Fowle will begin working with Garage in spring 2013 and take a leading role in developing the innovative exhibition program in its new site in Gorky Park, designed by Rem Koolhaas' OMA, due to open in 2014. She will represent Garage both in Moscow and internationally, fostering connections with major art institutions and expanding Garage's engagement with international art practice.
Commenting on the position, she said: "Working with the industrious team at Garage is a great opportunity to create a unique institution in Moscow, to build new international collaborations with artists and curators and to bring audiences forward-thinking exhibitions that reflect the energy of our times."
As Executive Director of ICI in New York since 2009 – where she will also remain Director at Large – Kate Fowle has been responsible for transforming the institution into a global platform for curatorial practice and discourse. Previously, she was inaugural International Curator of the Ullens Center for Contemporary Art in Beijing; between 2002 and 2007, she was Chair of the Master's Program in Curatorial Practice at California College of the Arts, San Francisco, which she co-founded with Ralph Rugoff. Before moving to the United States in 2001, she was Co-Director of Smith + Fowle, a curatorial partnership based in London that developed commissions across the United Kingdom from 1996. Prior to this, she was curator at the Towner Art Gallery and Museum in Eastbourne, East Sussex.
Download press release (pdf, 150 KB)