Contacts and open hours
Daily: 11:00–22:00
+7 495 645-05-22
cafe@garagemca.org
Address
119049, Moscow, Russia, 9/32 Krymsky Val
All-day breakfast
Keto menu
Vegetarian menu
Takeaway food and drinks
Russian wines
Local coffee roasters
Garage Café observes the principles of simple food and zero waste. The menu is centered around local ingredients and is seasonally updated.
The main menu, which offers substantial breakfasts all day long as well as keto and vegetarian options, was developed by chef Alexey Bagreev. The Café welcomes younger visitors and offers a special kids' menu, including the recently introduced Roman pizza.
Pastry chef Elena Nabiullina regularly expands the range of desserts on offer, combining modern confectionery techniques with classic recipes.
The Café's wine list, compiled by chef bartender Anna Rumyantseva, features exclusively Russian wines, including limited editions and unique bottles. Anna also created a menu of Garage signature cocktails and selected coffee bean and alternative milk suppliers.
Customers with their own cups and thermoses receive a 20% discount on takeaway non-alcoholic drinks.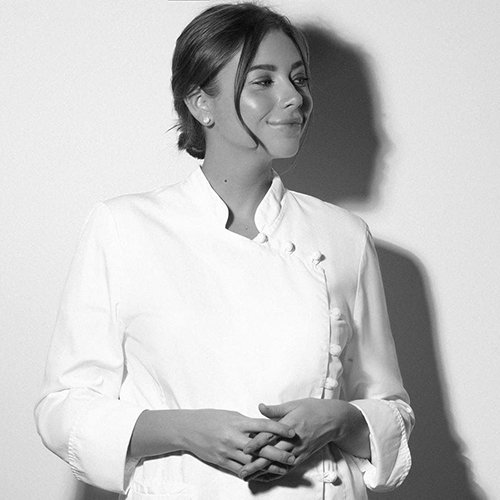 Lena Nabiullina
Pastry Chef

Lena graduated in confectionery from Moscow's Ragout culinary school and completed the Garuharu confectionery courses (South Korea). She was an intern at Akrame (Paris) and studied under the chefs Cedric Grolet (France), Ramon Morato, Hans Ovando, Jordi Bordas, and Toni Rodriguez (all Spain). She has worked in the restaurant of Moscow's Four Seasons hotel and at Severyane (Moscow), and was the pastry chef at Moscow's Lesartists and Atelier de Tartelettes.
Events
List of events
At present the Museum is not planning any events of this type.