Dictionary of environmental terms in Russian Sign Language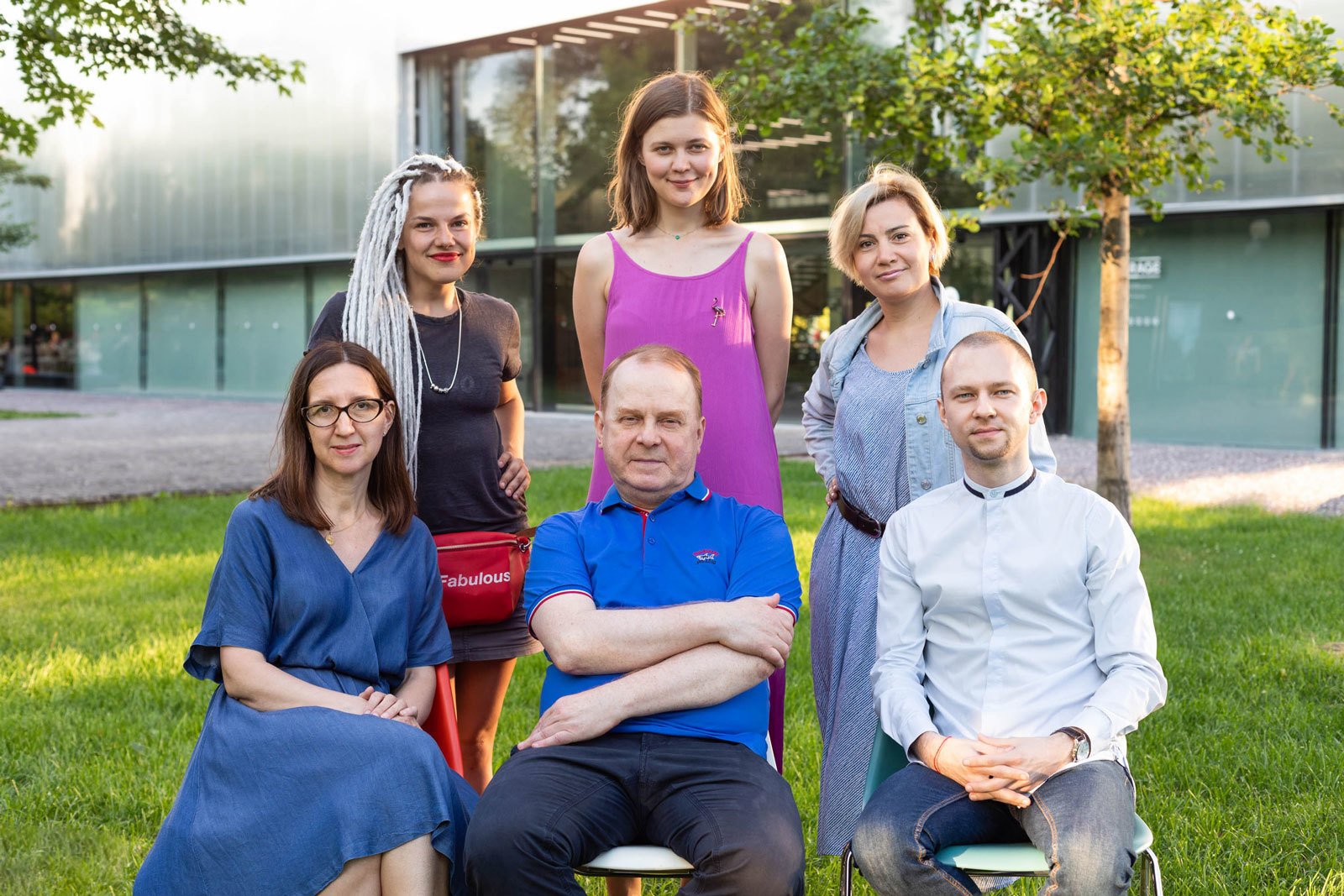 Coinciding with the exhibition The Coming World: Ecology as the New Politics 2030–2100 Garage Inclusive Programs department, in collaboration with the Garage Green group, has prepared a Dictionary of environmental terms in Russian Sign Language. The Dictionary is realized in the video course format available for the deaf and hard of hearing.
The eco-dictionary will help users to better grasp some key subjects emphasized by the show The Coming World, such as environmental protection and the expanded understanding of ecology. Climate change, the disappearance of biological species, pollution, renewable natural resources, overpopulation—these and similar issues can no longer be considered incidental and insignificant, but rather should become integrated in the policy of our everyday, including production, consumption, education, and leisure. The expanded vision of ecology meanwhile implies a tight connection between biological, technological, social, and political eco systems. In this respect, ecology is seen as humankind's continuous contact with inanimate nature and other biological species, i.e. performatively, as ecology-in-action. Along with the abstract understanding of nature, this approach allows it to be perceived more immediately, in active and interdependent categories, and via daily interaction. The idea of popularizing a practical attitude to the conscious treatment of nature became crucial for the authors of the Dictionary of environmental terms in RSL. Another reason behind its conception and creation was the absence in Russian Sign Language of established signs for such notions as, for example, "conscious consumption" and "sustainable development." Together with deaf experts and specialists in the field of ecology and sustainability, Garage Inclusive Programs department staff have invented new gestures for the terms currently absent in RSL, while also expanding some definitions of the already existent categories. The eco-dictionary eventually features eighteen new terms explaining why a transition to an environmentally responsible lifestyle is vitally necessary.
Environmental problems become more and more relevant today, with many of them threatening our future, meaning everyone should be aware of basic terms dealing with environmental protection and the options of reducing one's individual impact on nature.
Authors and editors of the project are hopeful that the Dictionary will be implemented as an additional methodological material during biology, geography, and ecology lessons for deaf and hard of hearing high school pupils, and that it will also be of help for university students and young specialists whose professional practice is related to ecology and natural management.
Authors of the project: Snejana Krasteva, Garage curator; Ekaterina Lazareva, Garage curator; Lyudmila Luchkova, Garage Inclusive Programs manager; Dmitry Nakoryakov, Ekaterina Suverina, members of Garage Green program of sustainable development.
The project's expert group: Arkady Belozovsky, professional deaf interpreter; Tatyana Birs, TV presenter and photo reporter; Pavel Boev and Dmitry Burenko, co-founders of the project "The Epoch of Anthropocene"; Irina Ginzberg, sign language interpreter; Alexander Martyanov, artist; Antonina Pichugina, actress; Alexander Sidelnikov, actor and sign language popularizer.
The online version of the Dictionary is available in the video course format at Garage's YouTube channel.