For the first time in its history, Garage has announced an open call to select participants for a future exhibition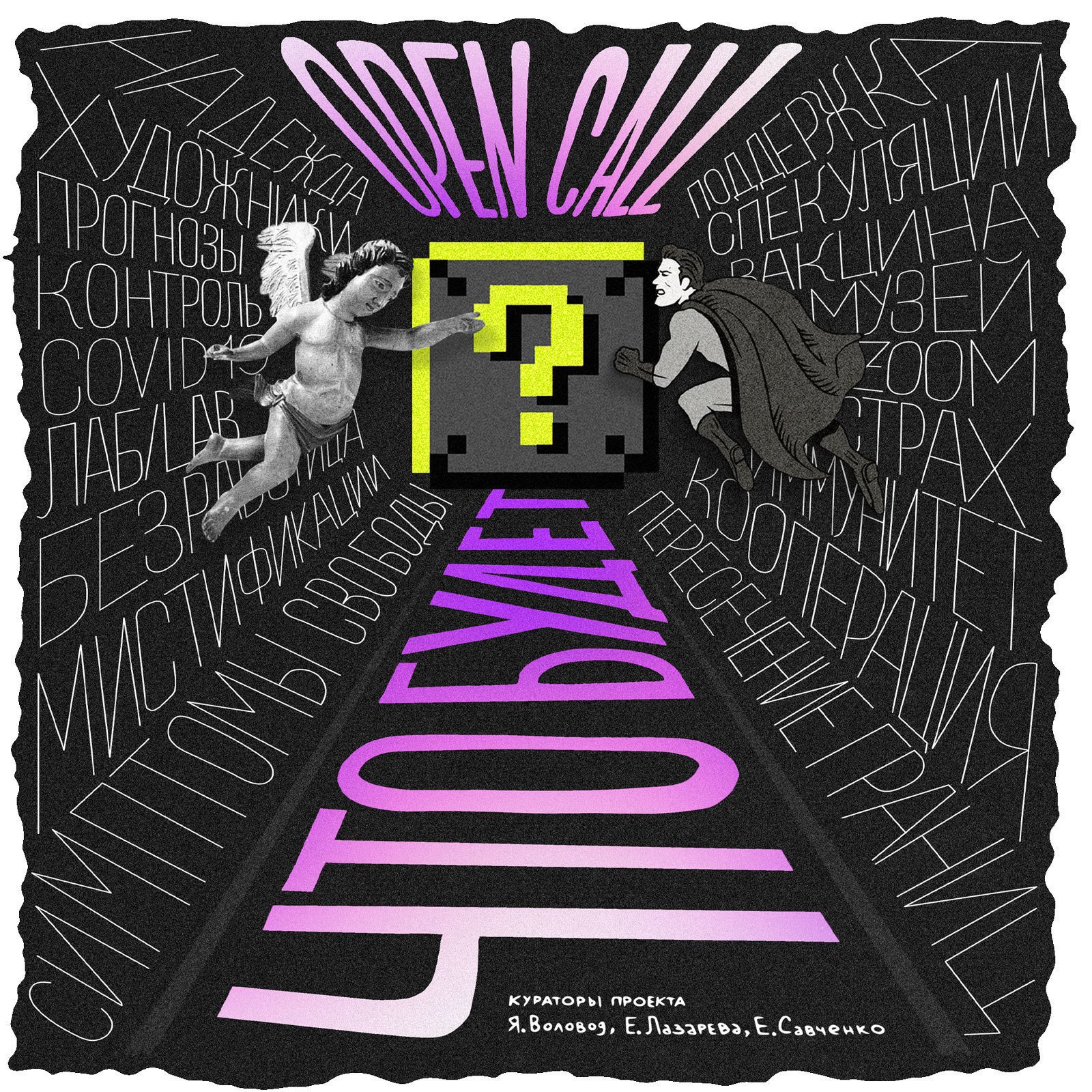 Created during lockdown, the project aims to support the artist community and redirect energies toward the production of new work.
The year 2020 will be remembered for the global disaster caused by the spread of SARS-CoV-2. With 500,000 lives already lost to the pandemic, the measures introduced to stop the spread of the virus have brought noticeable changes in our lives. Traditional unmediated communication between people has been replaced by digital communication on an unprecedented scale; the weak spots in the world order have manifested themselves clearly and new forms of self-organization and solidarity have emerged. Uncertainty caused by the virus has made forecasting more difficult than ever. What actually happened? What will our world be like a year after the start of the pandemic? What will happen to the economy? How many waves of the epidemic are ahead of us? When will the vaccine be ready? Will months of restrictions lead to a global change in our habits?
Garage was the first museum in Russia to self-isolate. The online platform Garage. Self-Isolation looked into what a museum can be for its audience beyond its physical space. During lockdown, the museum organized regular food deliveries for doctors and volunteers and launched several programs to support the artist community. One of these was Reflections, a series of publications aimed at capturing the historical moment of the crisis and helping artists and authors writing about art.
We looked carefully at how creative and intellectual circles reacted to the pandemic and followed the changes in the collective imagination invited by the radical rupture in our living conditions, which made many repeat the mantra that "the world will never be the same." And although abstract discussion seems to be a thankless task, it is art which possesses the power of imagination, a resource in great demand today.
The exhibition that will result from this open call, which is an addition to the Museum's existing exhibition program, aims to help the community and to produce and show works that explore the vast and intriguing territory of artistic speculation.
In its broad philosophical sense, speculation (from the Latin speculatio, "contemplation, observation") means thinking theoretically. The exhibition based on this open call will be a dynamic platform for the presentation of a wide range of forecasts, visions, and scenarios, not only for the future but also including possible versions of past and present. Whether they focus on alternative economies or conspiracy theories, new modes of employment or social interaction, control systems or biopolitics, these absurd, fantastical, visionary, collectively imagined worlds can be utopian or dystopian, based on real economic, political, and social forecasts or rooted in paradoxical, irrational creative thinking.
Using the Covid-19 pandemic as a reference point, Garage invites artists and artist groups who live and work in Russia to assume any distance from the current situation they feel comfortable with and envisage speculation as a way of interacting with our reality. Candidates may apply with existing work and with new projects, in various genres and media not limited to traditional exhibition formats.
Curators: Ekaterina Lazareva, Ekaterina Savchenko, Iaroslav Volovod.
---
Stages of the project:
July 15–September 1, 2020: open call
By November 1: winners announced
February–March 2021: exhibition at Garage
Application
Applications must be in Russian and should include the following:
—CV
—Portfolio (optional)
—Project description
For existing projects: description (up to 3,000 characters), photographs/ sketches/working drawings, exhibition history (where applicable), current location
For unmade/new projects: description (up to 3,000 characters), working materials/ sketches/working drawings, estimated budget and production timeline
From 20 to 25 projects selected through the open call will be presented in a group exhibition at Garage (300 m2 of gallery space). The format and type of display will be determined based on the works and projects selected. Each participant will receive an artist fee, a production budget (where applicable), and organizational assistance. The budget and production timeline for a work may be subject to revision by Garage in discussion with the artist(s).
Applications should be submitted to spec@garagemca.org