Every new Garage cardholder to get a flower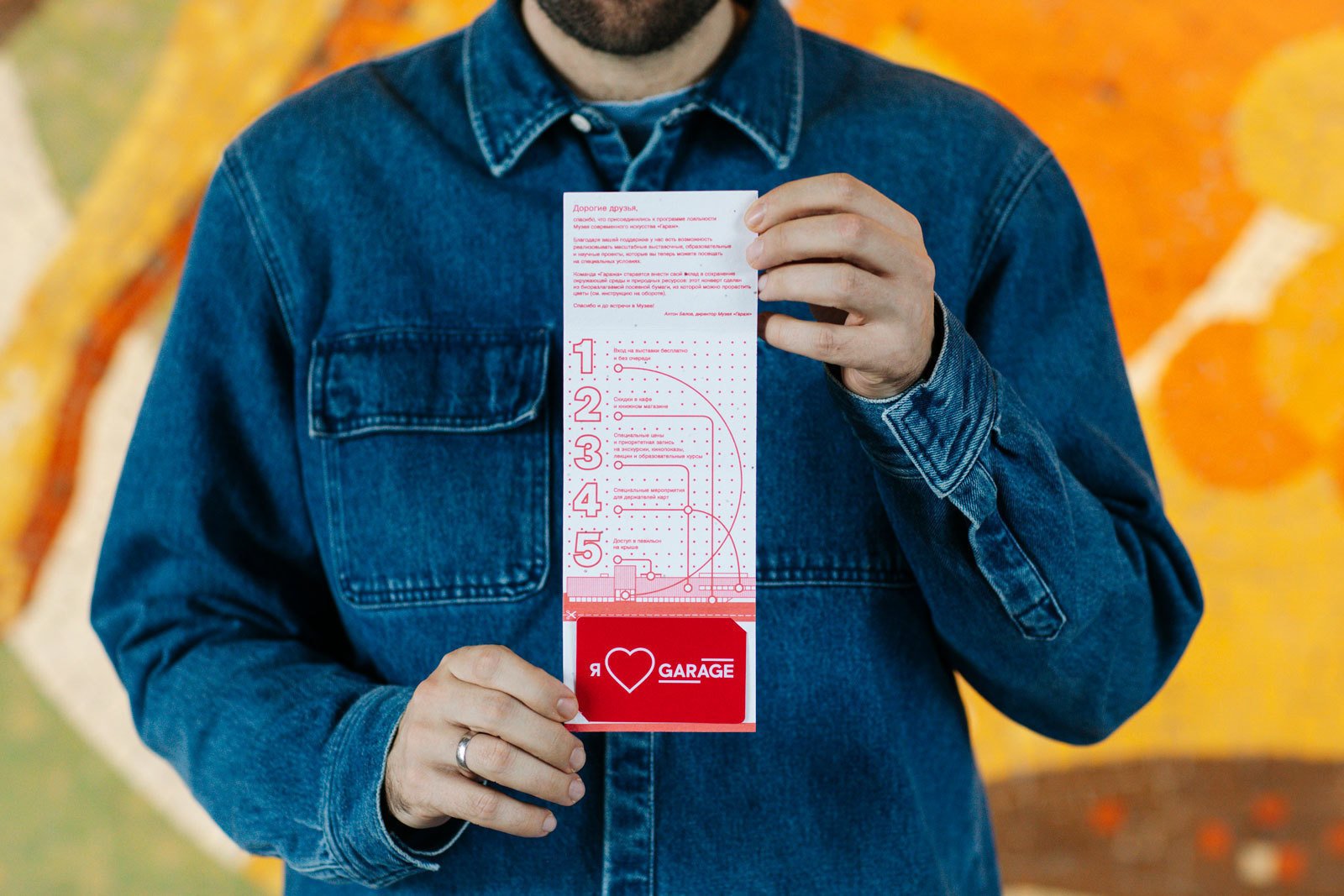 Garage presents a new card holder made of biodegradable seed paper which can be reused for sprouting flowers.
With ecological commitment being one of the main directions within Garage's program of sustainable development, we aim to contribute to the preservation of the environment and natural resources on the level of our institution and invite you to join us in this effort.
Whereas previously, buying the card implied purchasing a thick booklet with the description of all membership benefits, the new card holder is produced with reduced material consumption and the use of biodegradable seed paper containing plant seeds. Once the cardholder is no longer needed, it can be used for growing flowers, following the instructions inside.
If your membership expires soon or you wish to join the program for the first time, you can ask for a Garage card in the new cardholder at the Museum's Information desk.