Garage Museum of Contemporary Art: plans for 2020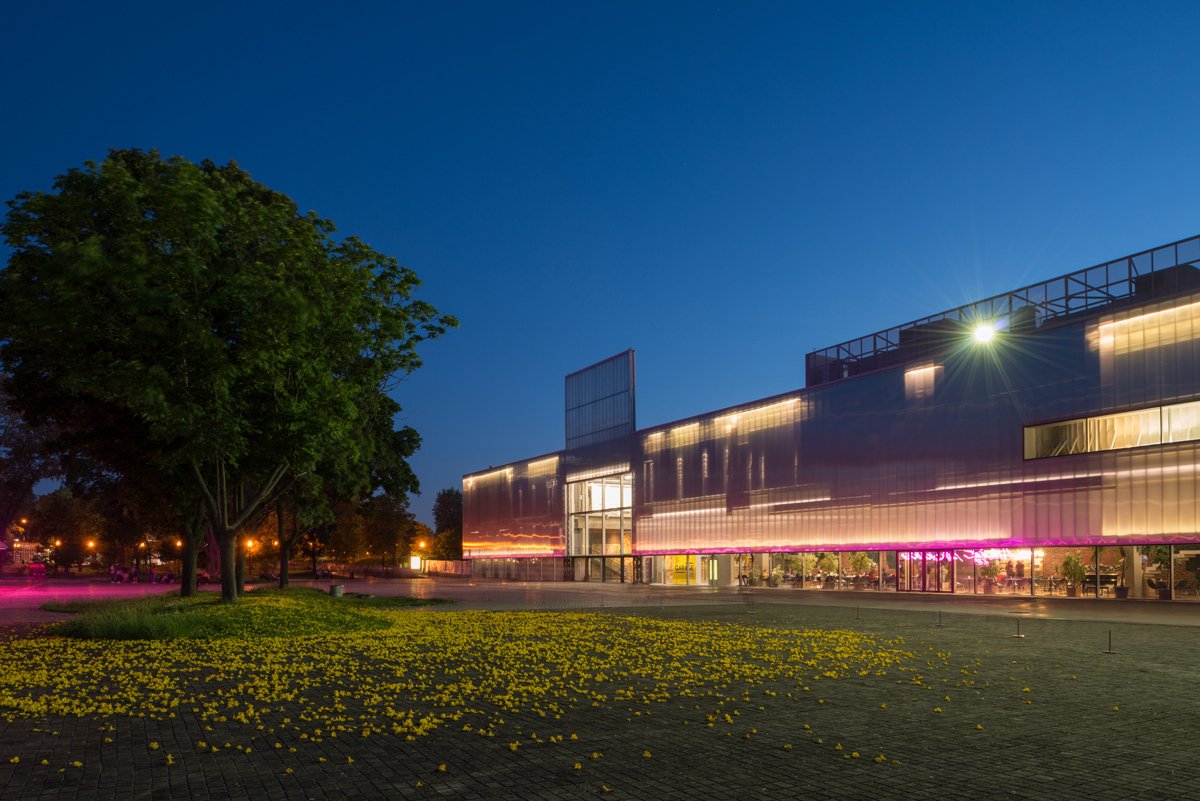 Our plans for 2020 include a number of exhibitions and research and infrastructure projects, each of which explores new ways of interacting with visitors, artists, and the environment and reflects the Museum's commitment to sustainable development.
Programs are focused on the study of contemporary developments in culture, the use of new technology in art and museum practices, and on research projects that can help fill in the blanks in the history of Russian art.
Beatrix Ruf, previously director of the Stedelijk Museum in Amsterdam and Kunsthalle Zurich, will join Garage in the new year. Together with our director, Anton Belov, she will work on the Museum's long-term development and contribute her vision to the exhibition program, planning, and education and partnership projects at Garage.
Archive collections from institutions in Russia's regions will become available to the public via the online catalogue of Russian Art Archive Network (RAAN). Garage grants have supported the digitization of archives from PERMM Museum of Contemporary Art (Perm), Typography Center for Contemporary Art (Krasnodar), and from researchers Alexandra Shcherbina and Victoria Kalinina, who work with the contemporary art department of Togliatti Art Museum.
As well as its ever-expanding collection, Garage Library will present an extensive public program, including Quiet, Please, a year-long series of concerts exploring the relationship between text, music, and space. In spring the Library will present artist books created for its collection by Anastasia Albokrinova, Asya Marakulina, and Ivan Novikov.
The core of the public program is made up of new lecture courses on Russian contemporary art and Garage Live performance projects. Events will explore various forms of interaction with the audience. The new season of Garage Teens' Team is one example of this experimental approach: the program of the 2020 course, which is usually developed by Garage experts and teachers, was produced by Garage in collaboration with ex-Teens' Team members. Other projects include the festival of Japanese culture J-FEST Summer, the family festival Garage for Under-18s, and a new season of Mosaic Music concerts.
Next year, Garage will host three large-scale forums exploring some of the key trends in the development of cultural institutions. The 8th Garage International Conference will explore the relationship between art and technology and bring together artists and theorists interested in new media. European-art.net, which Garage joined in 2018, will hold its annual conference in Russia for the first time. Invited speakers include representatives of the world's key archives of contemporary art, including the documenta archiv (Kassel), the Art Archives of the Swiss Institute for Art Research (SIK ISEA, Zurich), the archive of the Ljubljana Museum of Modern Art, and the Centre for Artists' Publications in Bremen. The annual Garage conference on inclusion, Experiencing the Museum, will focus on the role of the web and digital technology in making museums more accessible.
The academic program at Garage is built around the Museum's department at the Higher School of Economics in Moscow. In summer, the university will be accepting new applications for the MA program Curatorial Practices in Contemporary Art, developed by Garage as a means of training curators and art managers to work in Russia and abroad.
The two-year minor program developed for HSE by Garage, Contemporary Art: An Introduction to Art Theory and Museum and Exhibition Practices, will enroll 120 new undergraduate students in 2020.
Garage Endowment Fund will create an endowment for the development of the Museum's academic programs. Donors will be able to support particular students and researchers through scholarships or internship grants or invest into research programs in general.
In summer, Garage will publish the first issue of The Garage Journal: Studies in Art, Museums & Culture, which examines the history, theory, and practices of contemporary art, culture, and museum studies. The journal will be published in Russian, English, and German.
In autumn 2019 Garage will launch a new experimental program and online platform Garage Digital, which will bring together artists, researchers, programmers and developers. The program was developed to support new visual culture languages, born-digital works and theory relating to new technology, media and the digital space in general. The platform will host digital art projects created in collaboration with Garage or with the museum's support.
New titles in 2020 will include books about Pina Bausch and Mary Wigman (Garage Dance series) and original research in by recipients of GARAGE.txt grants. Garage will also launch the Directors' Series of books by the leaders of the world's major museums. The first books in the series are by Nicholas Serota (Tate, London, 1988–2017) and Thomas Hoving (The Metropolitan Museum of Art, New York, 1967–1977). The series on Soviet modernist architecture continues with the publication of a book about Tashkent, and research will begin on a new title about the modernist architecture of Leningrad Oblast. Garage will also publish an English translation of Yuri Avvakumov's major work Paper Architecture: An Anthology.
The 5th Garage Art Book Fair takes place in May, bringing together over 80 publishers and printmakers.
Inclusive Programs department will present findings based on work with disabled visitors over the past five years on a special online platform. Inclusion guidebooks, videos, and articles written by Garage staff will be made publicly available. The platform is designed to foster the exchange of knowledge and expertise in the field of inclusion. Garage will also begin adapting the Museum's website for users with disabilities and develop a special app for visitors with learning and developmental disabilities. In 2020, the Museum will also adapt its film program for deaf and hard of hearing visitors: most Russian films will be interpreted into Russian Sign Language.
The Museum's work with migrants and refugees will take a number of directions, including training tour guides who have had experience of migration; running courses for young professionals interested in researching or working with migration; and developing a program introducing children of migrants and refugees to the work of various cultural institutions. In summer, Garage will organize the Migration Point festival to mark World Refugee Day.
In the first year of operation, Garage Studios and Artist Residencies accommodated 40 Russian artists and the Swiss artist Anna Meschiari. Residents were free to work on any projects they chose, whether for Garage or other institution across the world. In 2020, the residency program will also be open to international curators.
Garage will continue supporting artists and researchers including through grants for emerging artists, for researchers taking part in the Garage Archive Summer program, and for authors writing on art and culture through GARAGE.txt. The Museum will also offer support to international curators wishing to attend the 2nd Garage Triennial of Russian Contemporary Art.
Garage Screen will organize the first Russian retrospective of the internationally renowned Iranian film director Abbas Kiarostami, one of the very few filmmakers in the history of cinema who has been able to capture the medium's spirit: its unknowable metaphysical nature and deeply poetic, non-rational relationship with reality. The retrospective of over thirty pictures will include all of Kiarostami's feature films, most of them recently restored.
The Museum will also organize a limited release of a recently restored version of David Cronenberg's Crash (1996). One of the most innovative pictures of late twentieth century, it proved too radical for the time and left its first audiences shocked and confused. Twenty-four years on, Cronenberg's visionary and sensual work about humans and machines looks as hypnotic as ever and reads as a commentary on today's society and the nature of contemporary relationships.
In November 2019, Garage will announce the winner of the competition for the design of the next summer cinema pavilion. This year the competition was open to architects from Russia, Armenia, Belarus, Kazakhstan, and Kyrgyzstan. Garage received 136 applications. The winning project will be built on Garage Square in spring 2020.