Opening of the installation by Sergei Kasich, recipient of the Art and Technology grant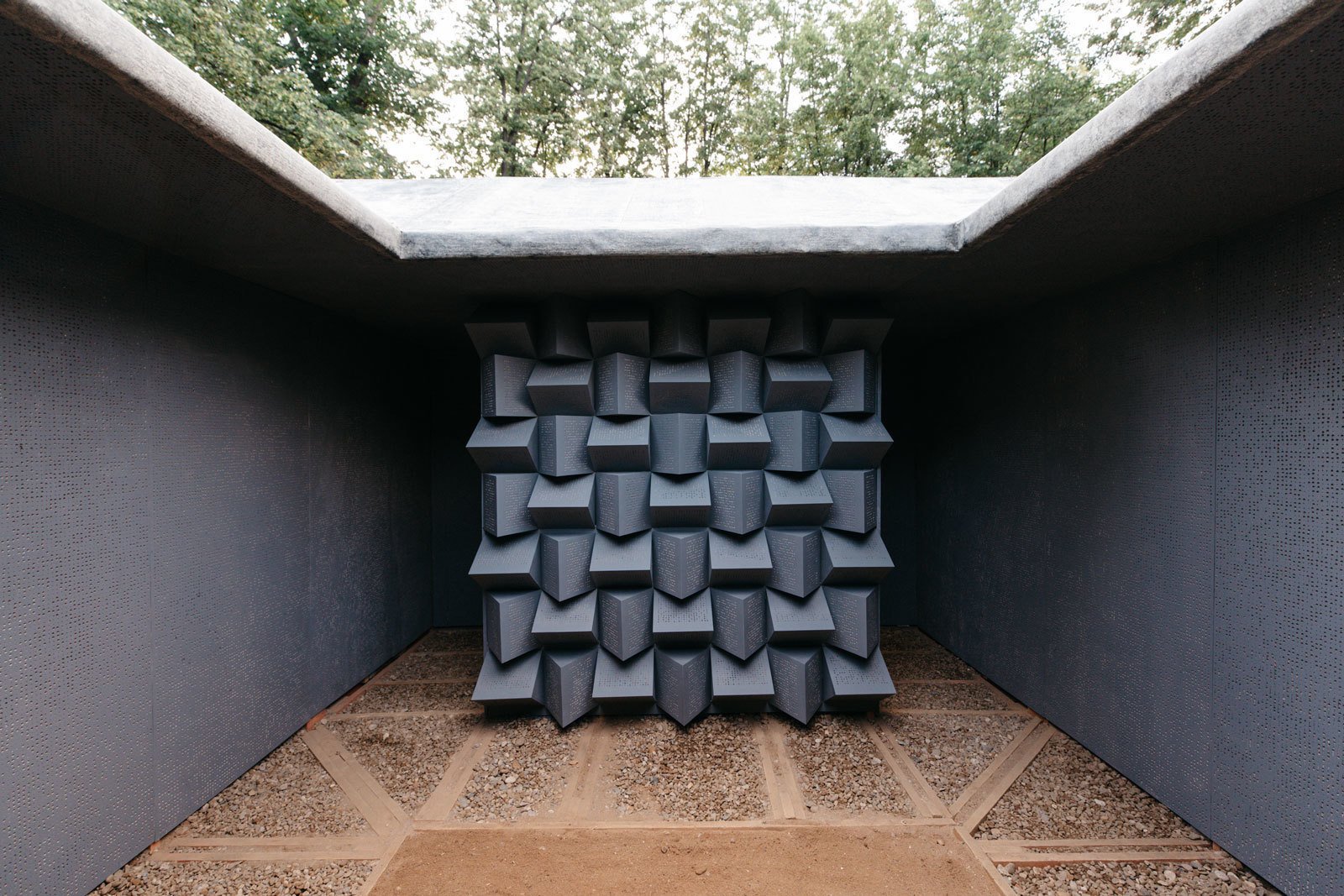 As part of the Garage Art & Technology grant program developed in partnership with BMW, the installation Preservation of Silence by the 2017/2018 program winner Sergey Kasich has opened in Gorky Park.
Preservation of Silence is an interdisciplinary project at the intersection of art, experimental architecture, acoustic ecology, and social engineering. The installation is a new form of public zone that enables the development of new types of entertainment and ethics of interaction in an environment that stimulates quiet open-air activities.
To preserve silence in contemporary cities, sound artist Sergey Kasich and the co-authors of the project suggest preserving quiet places by using special constructions that "fence in" silence, using technologies and methods of calculation usually employed in sound recording studios, concert halls, and acoustic test laboratories. The combination of special materials and an architectural and engineering solution allow for a high level of eco absorption inside the installation, while at the same time keeping it open, i.e. roofless and without doors. The site of silence is endowed with acoustic qualities that are specific for an urban environment, thus creating the conditions for sound, but not sound itself.
In 2018, Kasich was an awardee of Garage Museum of Contemporary Art's Art and Technology grant program, which supports individual and collective art projects in the field of IT, engineering, and science art. The program is organized in partnership with BMW Group, renowned for its support of art and cultural initiatives internationally.
While working on the current model, which was made in 2019, Kasich visited BMW headquarters in Munich, where the largest acoustic room in the world is located, the BMW Museum, and the BMW Welt complex. He also consulted with BMW Chief Acoustic Engineer Renzo Vitale regarding the making of Preservation of Silence.
Sergey Kasich (b. 1984, Sevastopol) is a sound artist. He graduated in Psychology from Lomonosov Moscow State University, and from 2007 to 2010 was a PhD candidate in the laboratory of general psychology at the Institute of Psychology of Russian Academy of Education, and at the Department of Psychogenetics of Psychology Faculty at Lomonosov Moscow State University. Kasich was a member of the international jury board at Ars Electronica Festival (2015, Linz, Austria).
Concept: Sergey Kasich
Architecture: СХЕМА (skhēma) architectural bureau
Sound engineering: Philipp Sologub
Construction design: Zoran Stamenkovic