Garage guides training course for the Deaf has been completed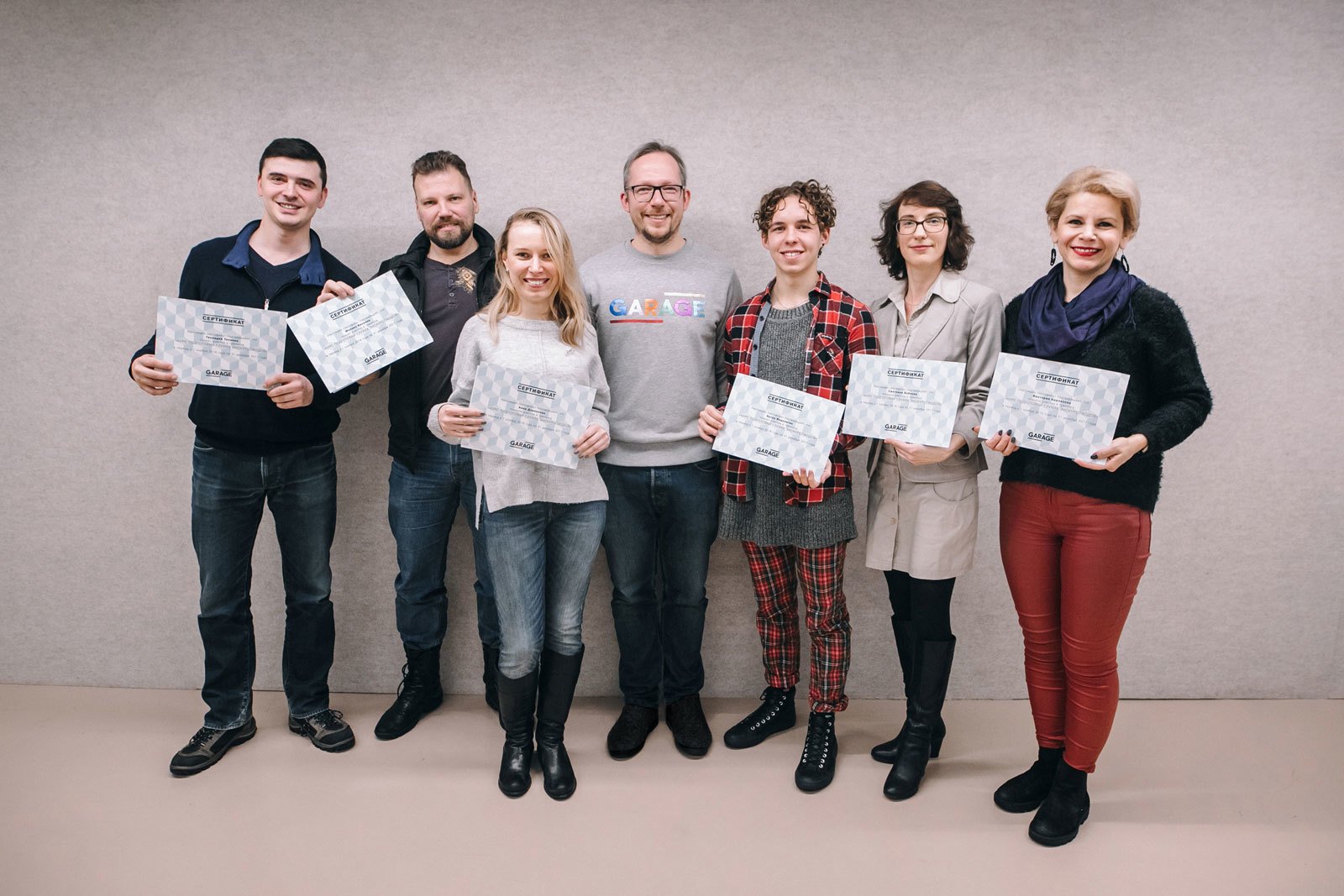 Launched in November 2016, Garage Museum's guides training course for the Deaf has concluded with nine participants receiving graduate certificates.
The course program developed by Garage experts comprised five education modules, as well as practical sessions at Moscow's leading museums, including MMOMA, the State Tretyakov Gallery and the Pushkin State Museum of Fine Arts, along with Garage itself. Offering an in-depth study of Art History, an introduction to contemporary museums infrastructure, it also trained the students how to implement the acquired knowledge bearing in mind the specific needs of deaf and hard-of-hearing visitors. The course tutors included foreign and Russian specialists in the fields of museology, cultural studies, art history, history and acting.
Course graduates have had a chance to test their skills providing guided tours for different publics and across various exhibition projects, with 290 people overall having attended the excursions delivered by the course participants during their practical classes.
On February 9, 2018, Garage Museum of Contemporary Art Director Anton Belov awarded graduation certificates to Viktoria Berlizova, Svetlana Bobkova, Mikhail Veselov, Artur Vodolagin, Valentina Danilova, Anna Doronkova, Lyudmila Zhadan, Pavel Rodionov, and Gennady Tikhenko.
Upon graduation the students decided to form a union of guides for delivering tours in sign language at various cultural institutions in Moscow and promoting art among the deaf and hard-of-hearing people community.
On the issues of cooperation and organization of exhibition tours, please email at: deafguides.russia@gmail.com