Garage has launched a new season of the course Museum for Beginners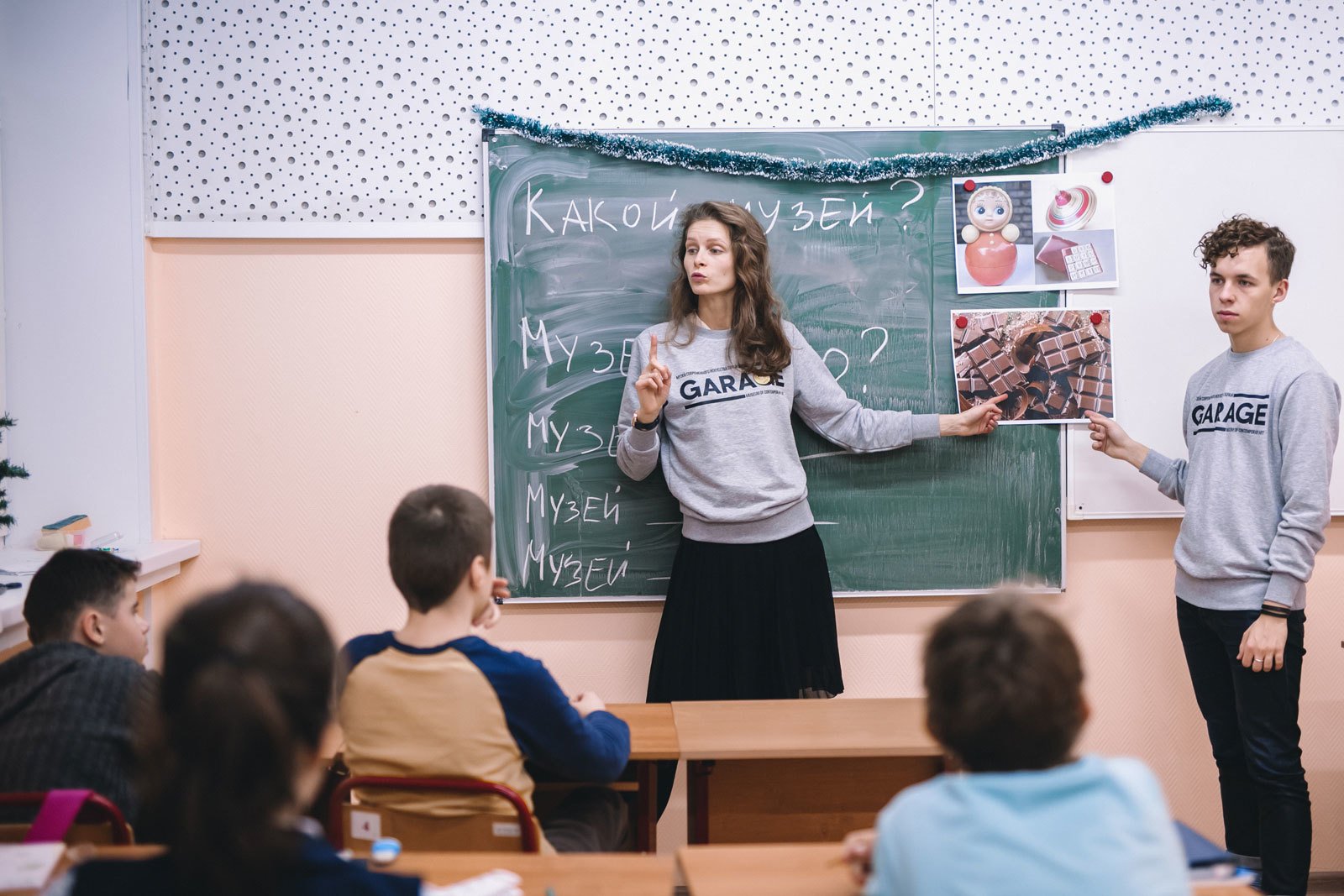 The new season of Museum for Beginners, already popular with Moscow schools for the deaf, has started at Boarding School 65 for Deaf and Hard of Hearing Children with Developmental and Learning Disabilities.
As Garage's tours for the deaf have shown, most deaf and hard of hearing children do not know the signs for many concepts relating to art and museums. The course Museum for Beginners was designed to fill those gaps in order to make museum visits for deaf children easier and more fun. In this course, teachers from Garage's Department of Inclusive Programs talk to the kids about museums, exhibits, and the things an artist can do.
Museum for Beginners was developed by Garage's Inclusive Programs manager, teacher, and signer Vlad Kolesnikov and tailored for deaf and hard of hearing children. The course was first delivered in December 2016 at the pre-school department of Mikaelyan SKOSHI 30, the special boarding school for deaf children, and later proved a success with second- to fourth-year kids at the same school. In 2017, the course was delivered to the hard of hearing students at SKOSHI 52.
In summer 2017, Museum for Beginners was presented at Expo 2017 in Astana, where the staff of Garage's Inclusive Department taught several classes to Astana kids and shared their experience with colleagues from Kazakhstan, who can now teach the course at schools for deaf and hard of hearing children in Astana.
The course program includes six classes at the school premises, followed by a tour of Garage. Each class combines a theoretic part with a workshop allowing for a better understanding of theory.
---
About the teachers:
Mila Kolotusha is a Russian Sign Language interpreter and teacher of deaf children. She is a teacher at Garage's Department of Inclusive Programs.
Artur Vodolagin has completed Garage's museum guides training course for the deaf and is currently an intern at Garage's Department of Inclusive Programs.