Limited Edition Card GARAGE x MURAKAMI featuring special design by Takashi Murakami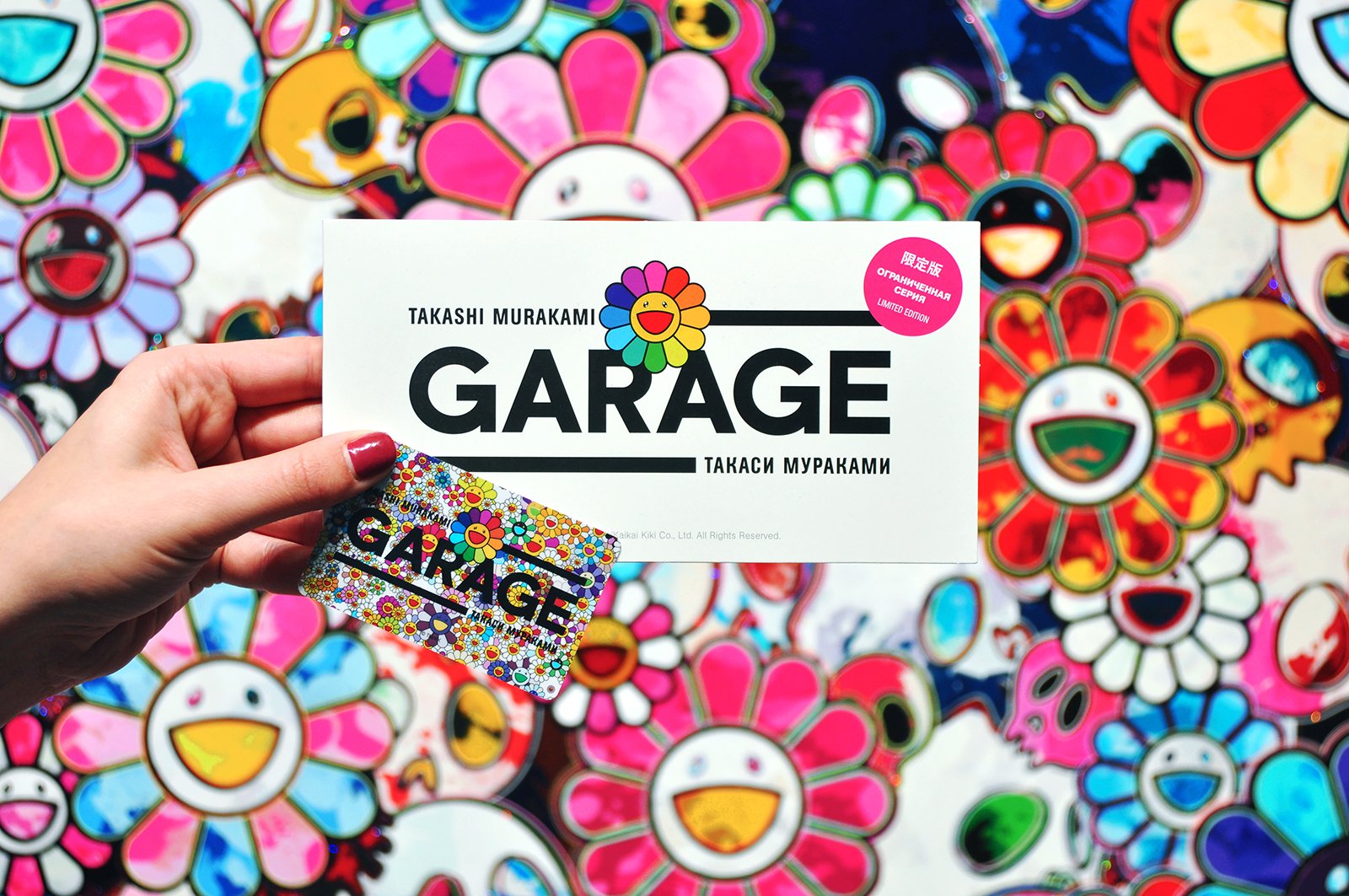 In November, Garage unveils a limited-edition membership card designed by Takashi Murakami, whose exhibition is available at Garage till February 4. The limited-edition card will be available for all new Garage members, as well as for those who choose to renew their membership.
The membership card designed by Takashi Murakami is part of the collection of limited edition GARAGE x MURAKAMI accessories that includes sweatshirts, tees, tote bags, cards, notebooks, magnets, posters, phone covers, pocket mirrors, and puzzles.
GARAGE x MURAKAMI accessories will be available at Garage Bookshop and online until February 4, 2018.
All Garage membership card owners get access to free priority admission to exhibitions, discounts at Garage Café and bookshop, as well as special prices for tours and education events. The full list of benefits depends on the membership level, which you can discover on a cardholder or choose online.