Museum Guides Training Course for the Deaf. Module 2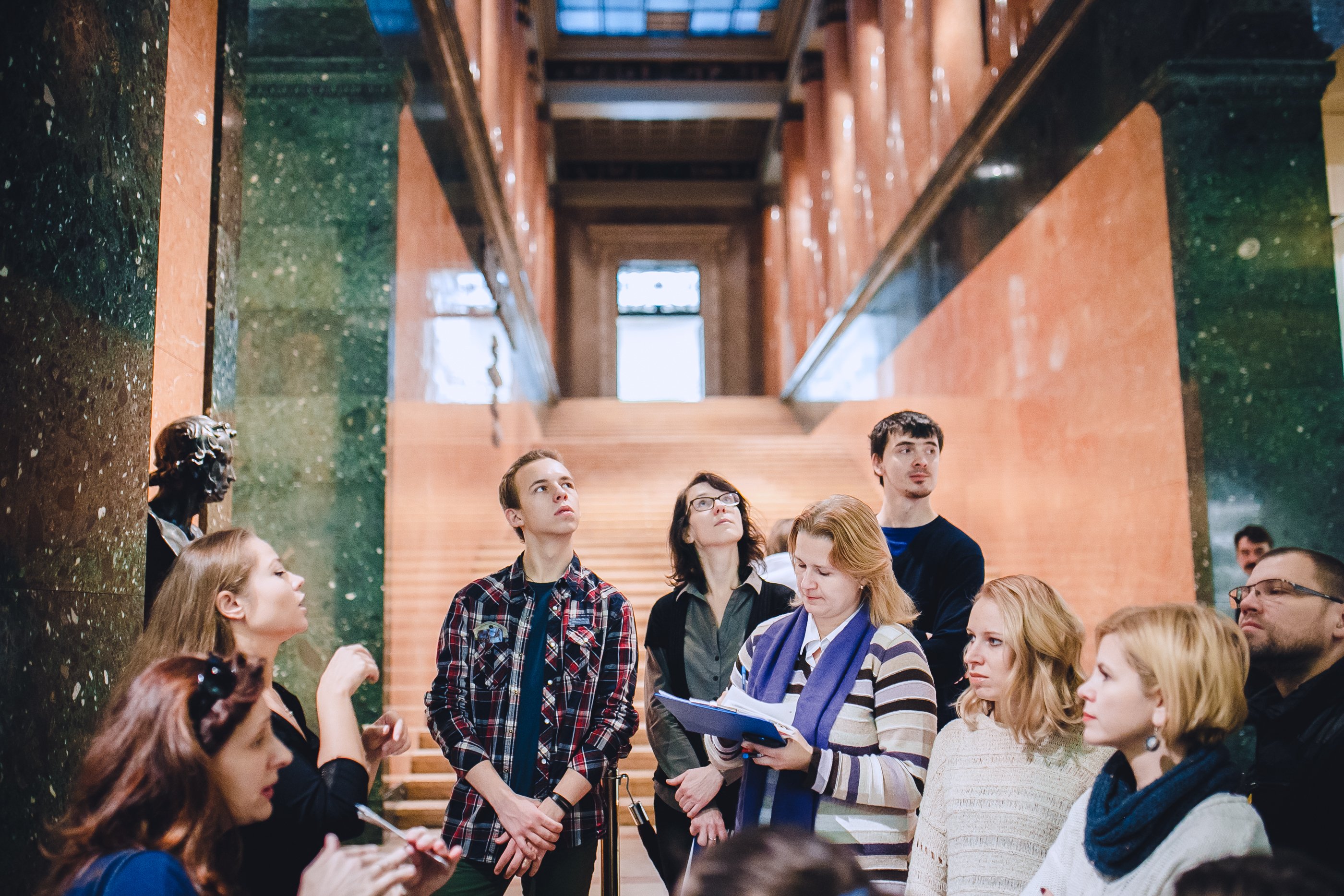 The second module of the museum guides training course for the deaf has been organized in collaboration with partnering institutions: The Pushkin State Museum of Fine Arts, The State Tretyakov Gallery, and Moscow Museum of Modern Art.
In November 2016, Garage Museum of Contemporary Art launched a training course for deaf exhibition guides. The aim of the course is to train ten professionals to run sign language tours in Moscow museums. The course is made up of several modules and includes training in art history and Russian Sign Language, information processing workshops, reading groups, and a variety of seminars. In the first months of the course participants learnt about the history and functioning of contemporary museums and explored different types of exhibition spaces at partnering institutions.
Cooperation with other museums plays an important part in the development of museum guides. The second module of the course focuses on the history of art and is built around the study of several museum collections. The first part of the module included tours of various sections of the Pushkin Museum collection led by the museum's own guides and experts. The second part takes the students to the Tretyakov Gallery for lectures on the history of Russian art, drawing on the gallery's collection and methodology of tour development. The third part, scheduled for the end of May and early June, will be organized in collaboration with the Moscow Museum of Modern Art and will focus on the art of the twentieth and twenty-first centuries. Students will have a chance to explore MMOMA's exhibition spaces, organization, and acquisitions policy. The module will finish in July with a visit to Garage Archive Collection and Garage Library, for reading seminars and information search workshops.