Moscow Art Magazine releases its 100th Volume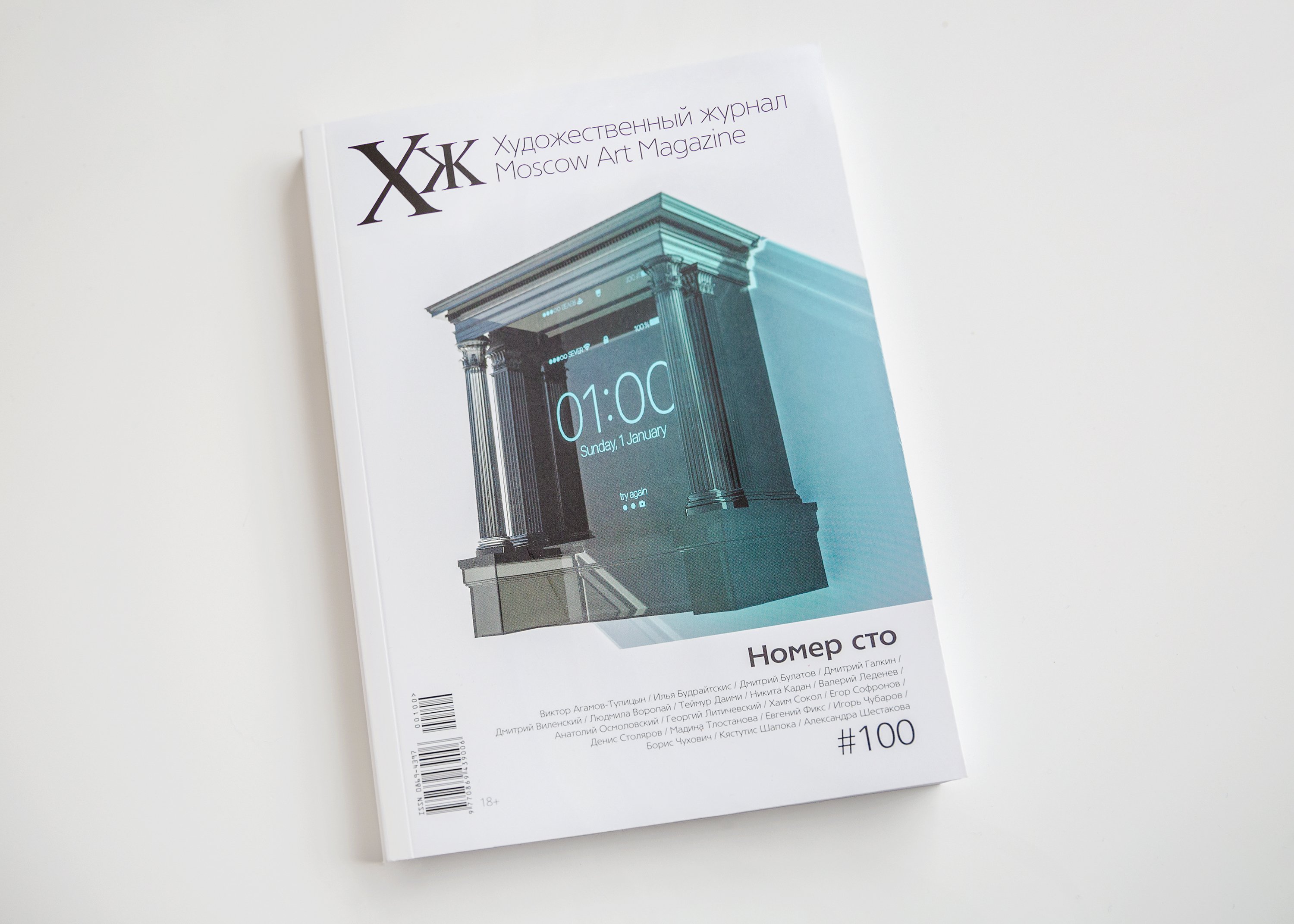 Garage Museum of Contemporary Art has supported Moscow Art Magazine since 2015 and is pleased to announce its jubilee issue.
Since its foundation in 1993, Moscow Art Magazine has not only become a leading Russian media on art but also plays a vital role in presenting, rethinking, and identifying the new names in contemporary art both for professionals and a broad audience. Over the years, the magazine has remained the medium for capturing and analyzing the nature of being contemporary. Throughout the twenty-four years of its history, the editorial board considered such topics as everyday life, cities and regions, life forms and digital technology, societies and institutions created by them.
Leading Russian and international artists, art historians, critics, philosophers, activists, and curators discuss the challenges and tendencies occurring in contemporary art and culture; consider new trends and hypothesis; and reflect on the missions of art. Along with theoretic and research pieces, the magazine provides reviews of current exhibitions and new books. Contributors to the jubilee volume include: Victor Agamov-Tupitsyn, Ilya Budraitskis, Dmitry Bulatov, Dmitry Galkin, Dmitry Vilensky, Lyudmila Voropay, Teymur Daimi, Nikita Kadan, Valery Ledenev, Anatoly Osmolovsky, Georgy Litichevsky, Haim Sokol, Egor Sofronov, Denis Stolyarov, Madina Tlostanova, Yevgeniy Fiks, Igor Chubarov, Boris Chukhovich, Kęstutis Šapoka, and Alexandra Shestakova.
Viktor Misiano, Moscow Art Magazine's chief editor says: "May I say that there is nothing extraordinary that the magazine survived through all the difficulties and challenges and is still alive. My colleagues, contributors and me were very happy while publishing all those 100 volumes. Moscow Art Magazine helped to analyze the times we are living in, discuss hard topics, share our points of view, and enjoy the moment of team work. And I am sure that our history is to be continued…"
"Every single author of the Moscow Art Magazine was always aware of the responsibility to provide a way for an ethical and even political task to enforce a capacity for contemporary art to exist in this country, to get a chance to be reflected in Russian in all of its provocative forms,"—states philosopher and a member of the Logos Journal editorial board Igor Chubarov. "To be a Moscow Art Magazine author is a challenge for every professional who would like to try him- or herself in the games with truth. This always was something that attracted to Moscow Art Magazine with its defamiliarising format which never rolled either to plain entertainment or teaching".
The volume will be available in all major bookstores of intellectual literature including Garage bookshop and by subscription in Russia and abroad.
Garage has supported Moscow Art Magazine since 2015, and in 2016 also supported the relaunch of the magazine's website which might be found at www.moscowartmagazine.com. In autumn 2016, Garage Archive Collection received a donation from Moscow Art Magazine, which consisted of the unique materials gathered through magazine's history. The forthcoming publication of the best of Moscow Art Magazine's materials in English is scheduled for the end of 2017.