The launch of the third season of Summer in New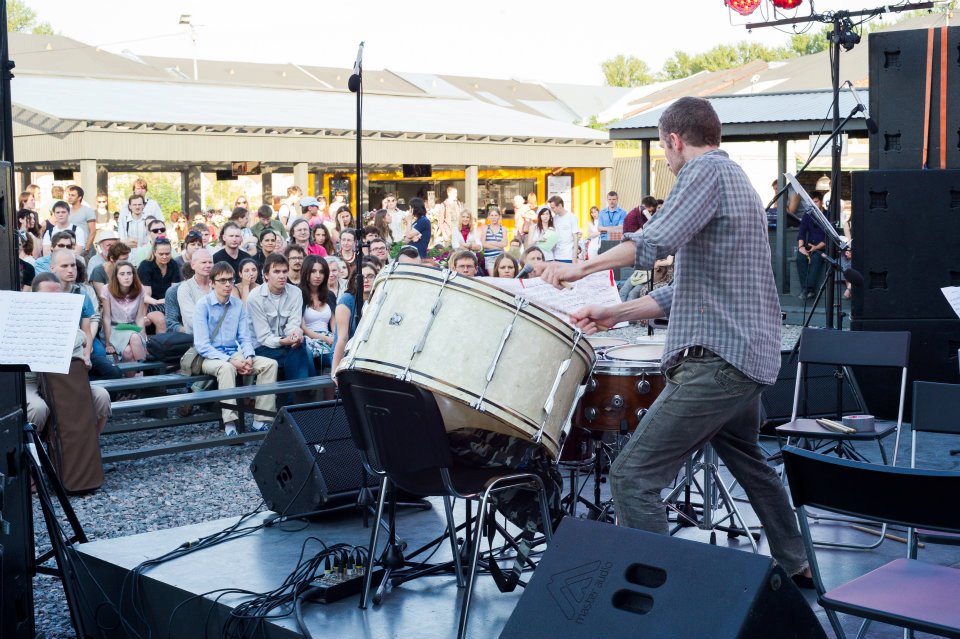 On May 18th, 2013 New Holland will once again open its doors to the visitors.
This will be the project's final season before restoration of historic buildings on the island.
This season Summer in New Holland will again be accommodated in the temporary
public space created by architects Boris Bernaskoni (Moscow) and Sergey Bukin (St.Petersburg).
The space will comprise:
• A large lawn with a seating area and Wi-Fi;
• Sunday market comprising food stalls, antiques stall and fashion bazaar;
• Art gallery;
• Kids entre and summer camp in collaboration with Frosch;
• Open air stage;
• Skate pool, designed specifically for the Summer in New Holland project;
• Organic community garden and kiosk by Lavka.Lavka, St. Petersburg;
• Wolkonsky Cafe-bakery
In addition, in 2013 the island will present:
• Books and souvenirs pop-up shop by Garage Centre for Contemporary Culture;
• Cafe-bar Slow Kitchen;
• Ecoworking space created together with Microsoft.
Throughout the summer, a wide variety of concerts, festivals, exhibitions, workshops and
lectures will take place on the island. Russian and overseas artists will be exhibiting new art works on the island.
The key events in 2013 will be:
• Geek Picnic;
• Festival of Modern Dutch Culture as part of the Year of The
Netherlands in Russia;
• International Children's Day;
• Full Moon Yoga;
• The Night of Art Galleries