Takashi Murakami's team on working with the artist
During the preparation of Under the Radiation Falls Takashi Murakami's team installing the exhibition talked to Garage about their work and the show.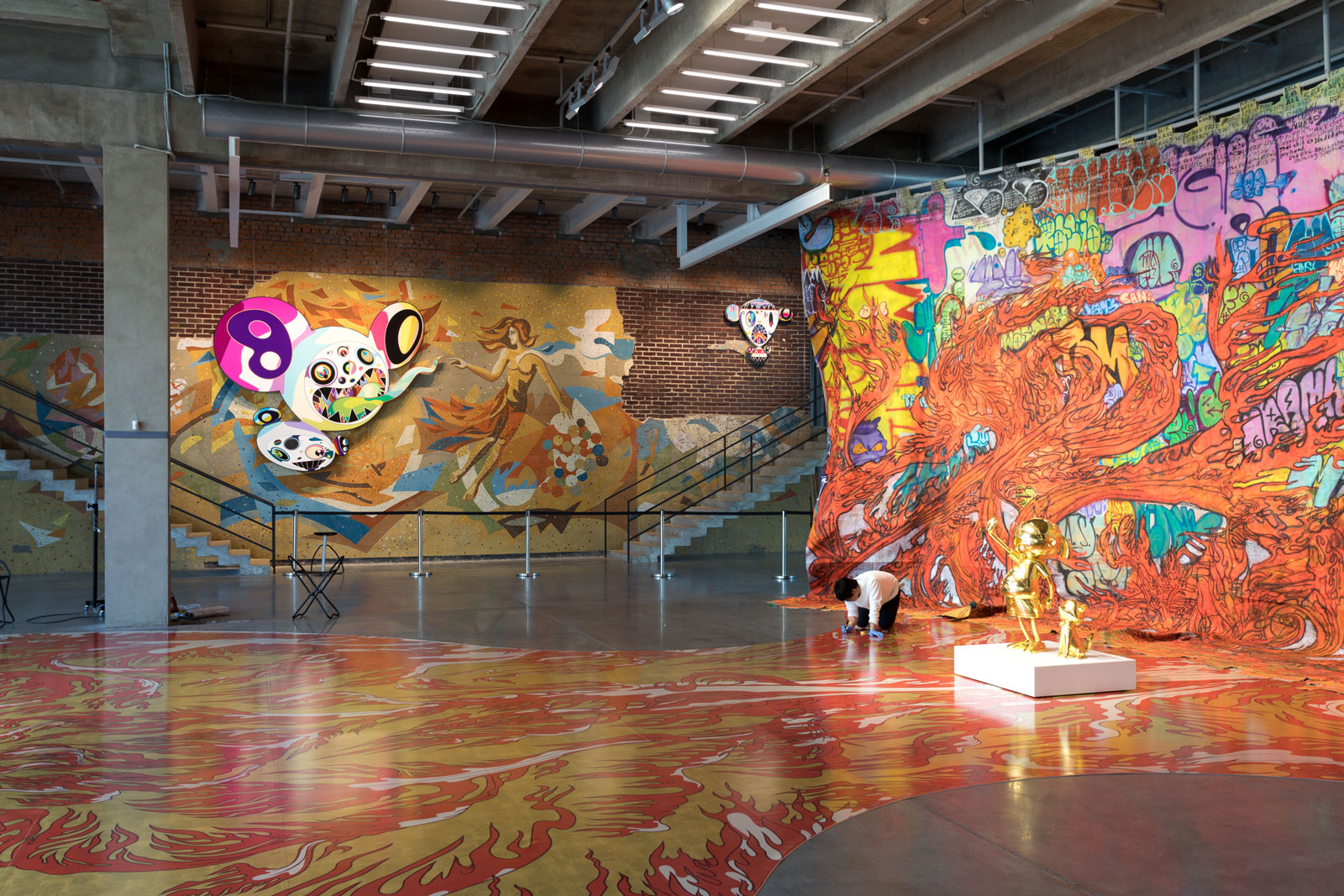 Fumito Kobayashi
Rideaworks Inc.
When I worked with Murakami's Kaikai Kiki Gallery in Tokyo for the first time, I succeeded in pasting the prints onto the wall very neatly, perfectly straight. That day Murakami visited the gallery and left without saying a word. Later they told me that his silence was the greatest sign of appreciation.
After that job, Murakami invited me to work at the exhibition Louis Vuitton: A Passion Of Creation at Hong Kong Museum of Art in 2009, and then to other shows across the world: Versailles, Doha, London, Chicago. I was very nervous on my way to Moscow, because the prints for Garage were the biggest we've ever worked with.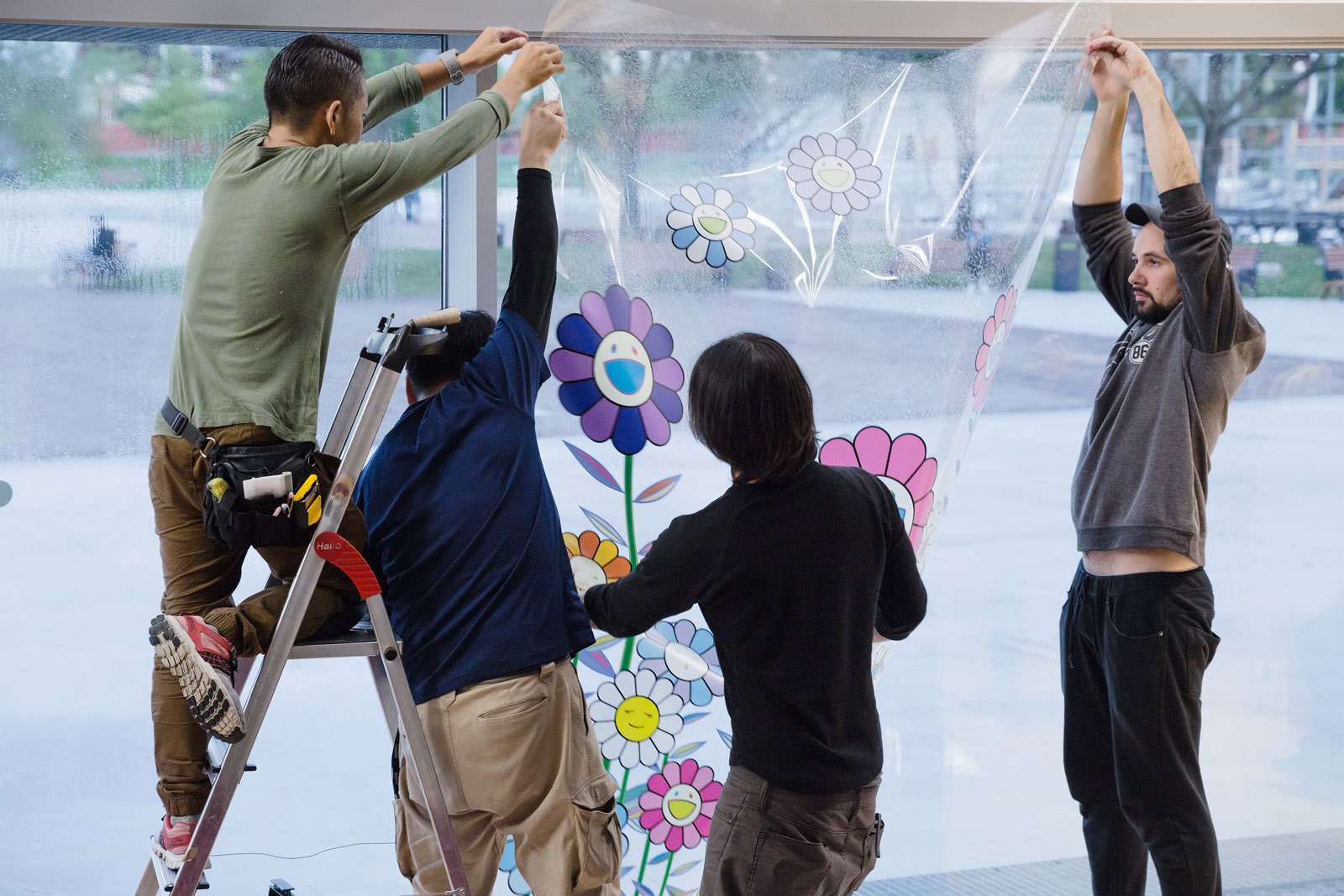 We receive Murakami's sketches, prepare them for print and print them on a large format printer. We print them in very high resolution. We have a team of fifteen people. We print on wallpaper, film for glass, and other materials.
Usually we only have small surfaces to cover at Murakami's exhibitions, but at Garage we are covering walls, ceilings and windows. This time we've printed a lot of things. We have prints on metallic film and transparent film for glass, as well as on sheets that have the texture of Japanese leaf-gold. This is the only place in the world where you can see such things.
---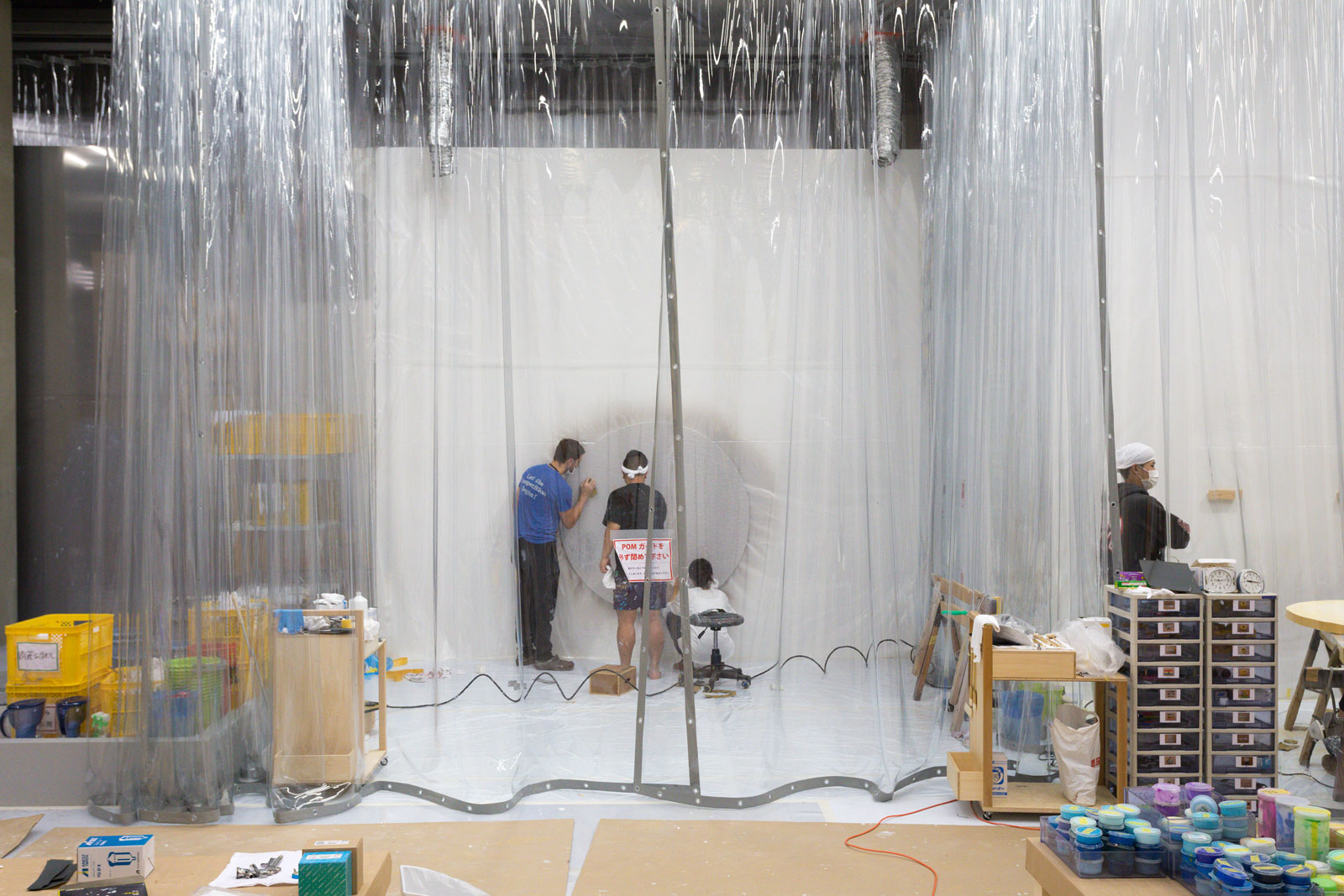 Tomoko Sugimoto
Painting Consultant, Kaikai Kiki Co., Ltd., New York
I first met Takashi when I had already been helping at his studio for half-a-year. At the time I was a student at the School of Visual Arts in New York. One of my friends worked for Takashi, who was expanding his studio. Now I am the head of painting at the New York branch of his studio. I am also in charge of conservation and consulting on his art.
In the beginning I worked on smaller paintings—up to 60 cm. Now they are getting bigger and bigger, as if Murakami were challenging himself by making huge paintings.
First Takashi comes up with an idea. Then a computer team work on it and send us a digital image. We receive it in New York, print it out and put on the silkscreens, then transfer it onto canvas. Then we make sure all colors are right. All the stages we check with Takashi. If he says all is well then we finish it: apply the paint, varnish. It's a collective creative process. The number of people involved depends on the size of the painting. If the painting is small, two painters are enough, but if it's huge, three or four people are required for each painting.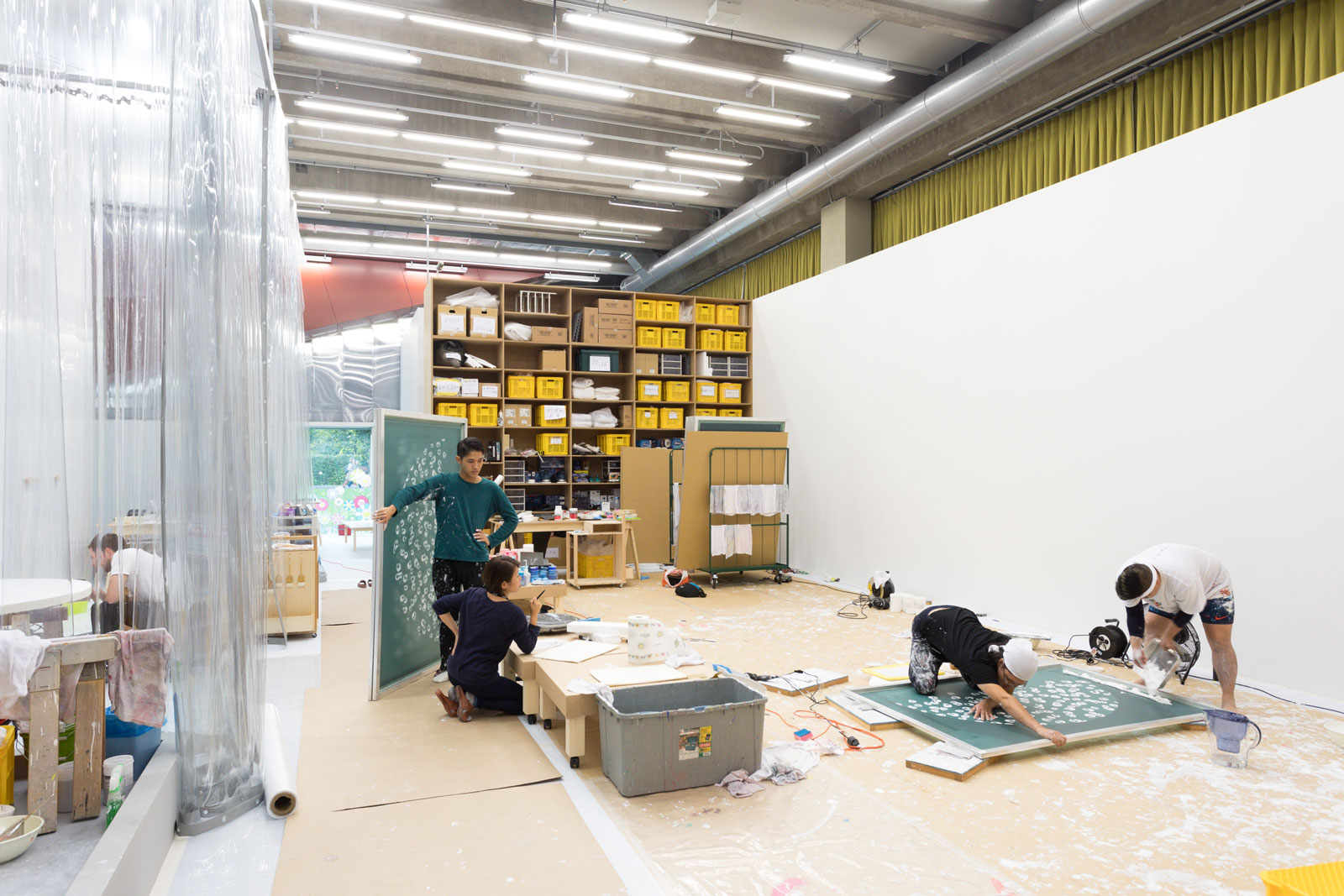 I work in the studio (basically in New York, but sometimes in Japan, at Miyoshi studio) and look after Murakami's works at big museum shows. If something is damaged my job is to fix that. These are two very different kinds of work: paint production and fixing or conservation.
The exhibition at Garage is quite different from other projects—mainly because Takashi has decided to recreate his studio at the Museum. It really feels as if we were in his studio that has somehow moved to a different country, and it's very relaxed and really exciting. At the moment we are working on two new paintings: a golden panel and a platinum panel with shining skulls. They will be ready in two weeks.
Other interviews with Murakami's assistants from Kaikai Kiki Co., Ltd., as well as his other collaborators in charge of painting, sculptures, costumes, and parties, who have spoken to the exhibition's curator Ekaterina Inozemtseva, can be found in the catalogue for Under the Radiation Falls.