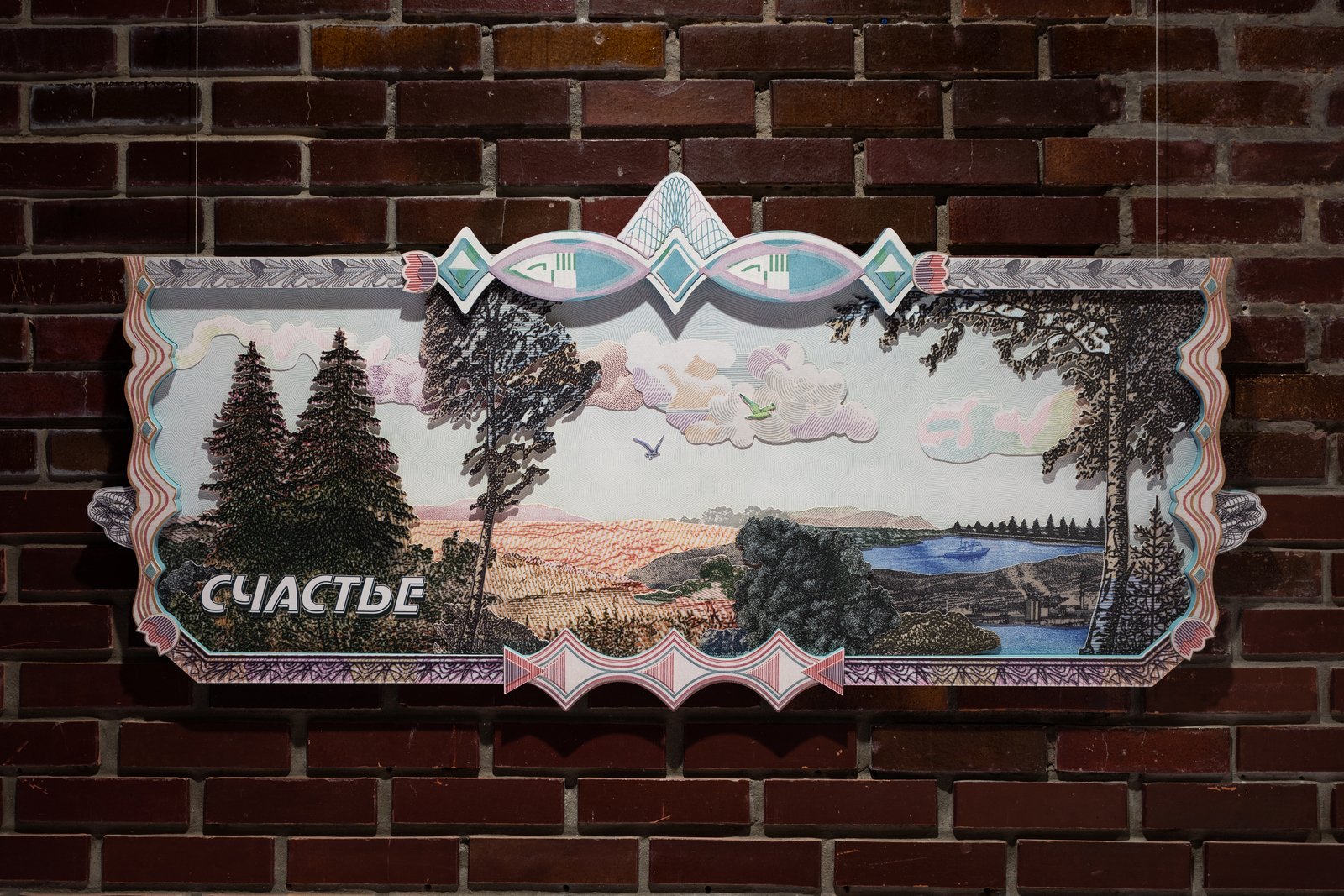 Anna Fobia
HAPPINESS, from the project ULTRAVIOLENCE, 2020
Beer carton, plywood, laser and router carving, UV print, paint
74.5×164×47.5 cm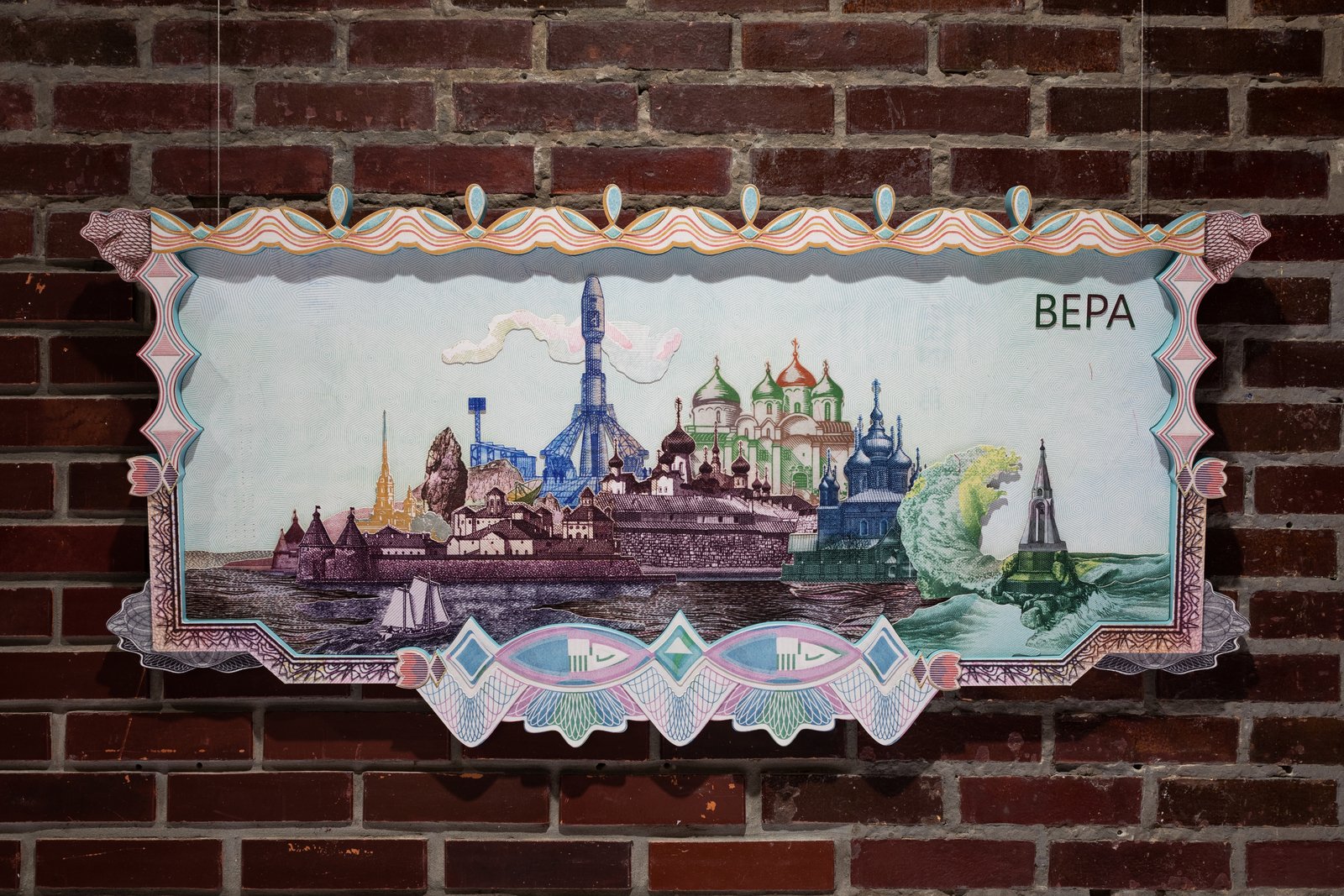 FAITH, from the project ULTRAVIOLENCE, 2020
Beer carton, plywood, laser and router carving, UV print, paint
72×150×47.5 cm
Courtesy of the artist
Token money translates the measure of the value of things and naturalizes our idea of the state. Anna Fobia deconstructs the design of notes issued by the Bank of Russia and the ideological precepts encoded in them. Her collages composed of graphic elements from post-Soviet banknotes present utopian—or for some people, perhaps, dystopian—landscapes.
FAITH features a phallocentric skyline, a cityscape that symbolically represents the unshakeable power- and authority-oriented hierarchies of Russian society. The urban panorama is composed of powerful verticals rising into the sky: a launch vehicle, storm waves, fortress towers, and the belfries and cupolas of Orthodox churches.
In HAPPINESS, the artist envisages banknotes as pages from a botanical atlas and brings together images of nature from the European and Asian parts of Russia. In his novel Oblivion, Sergei Lebedev, an important contemporary Russian prose writer whose work explores memory, history, and state crimes of the past, describes the Eurasian border as follows: "[...] on the European slope, only the polar birch grows, low and twisted by the winds, while on the Asian side there are cedars, tall, powerful, their roots breaking stone." It is a place where "Europe's life force weakens, where it is only enough for reindeer moss and lichen while the thick Asian forest and grass threaten to overflow the crest." Anna Fobia's landscape is impossible (it has, among other things, natural competitors such as the birch and the fir peacefully growing side by side) and hints at the illusory character and inadequacy of Eurasianism and its contemporary incarnations, the main visual expression of which in contemporary Russia is the far-right propagandistic décor of the artist Alexey Belyaev-Gintovt.